Lumberton ISD Looks to Replace Flawed CSCOPE Curriculum. Thanks LISD! Other Schools Should Follow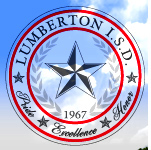 From the moment I first brought up the flawed Texas CSCOPE curriculum to the Lumberton School Board over two months ago, and through the national controversy over the Lumberton Muslim Burqa School Lesson a month ago, I never once blamed the Lumberton ISD School Board. They, like most people, did not realize the massive problems with CSCOPE. I personally know some of the board members, and I know they are Christian conservatives who would have never allowed CSCOPE at LISD if they would have known the secret problems within CSCOPE (pro communist lessons, incorrect answers, lack of transparency, bias against Christianity, calling Boston Tea Party Patriots Terrorists like 9/11 Terrorists).
Sometimes though, change is hard to get unless you really stir things up and expose enough problems. Although I did not blame the board, what I did do (via writing articles and contacting the school board) is I helped show the board, and the Lumberton community, that CSCOPE is very bad, and then pleaded with the board to take action.
I am very excited to say that the Lumberton School Board has listened and has formed a committee to examine how CSCOPE can be replaced at Lumberton ISD.
The Lumberton curriculum committee is to be made up of district employees, parents and other community members, and it will present its findings to the administration and board by the June school board meeting.
I encourage other parents and taxpayers in other Texas communities to do the same thing. Go to your local school board meetings, speak to the board and plead with them to stop using CSCOPE because of all of the problems. Then take it further, get a group together and start speaking louder. They might not listen to one voter, but they will listen when a group of voters starts demanding they do away with CSCOPE.