Effect of Obamacare on Health Care Premiums an Inconvenient Truth for Sec. Sebelius and President Obama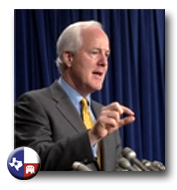 I made the follwing statement in response to Health and Human Services Secretary Kathleen Sebelius' comments criticizing private insurers for premium increases:
Those who live glass houses shouldn't throw stones. During Sec. Sebelius' first year on the job, spending on government health care grew three times faster than private sector spending during the same time period. And her solution would make things even worse – raising costs by 10 to 13 percent for those buying coverage on their own, according to the non-partisan Congressional Budget Office. In her second year, I hope Sec. Sebelius spends more time focusing on her job and less time demonizing the private sector.