Cornyn Supports Investigation into Deer Park Chemical Fire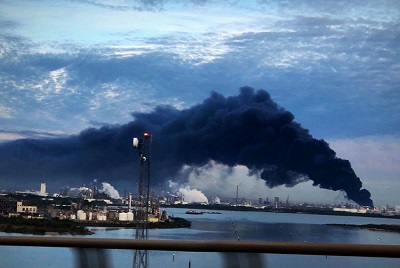 Yesterday on the floor I discussed the recent large industrial fire in Deer Park, Texas. Excerpts of my floor remarks are below, and video can be found here.
The health effects from these chemicals are of grave concern, but it's not just the short-term effects.
It is important we get to the bottom of this and I'm proud local, state, and federal officials have quickly jumped into action.
I appreciate the swift action by local, state, and federal agencies to protect my constituents in the region and conduct investigations to ensure that we can prevent this type of event from ever occurring again. I will monitor those investigations closely as they progress and will ensure that they have the resources they need in order to complete their work.
I hope that we will find out that there were no violations of existing regulations and laws. But if there were, then the people responsible should be held accountable.