Natural Gas Tax Repeal Act Advances in Energy & Commerce Committee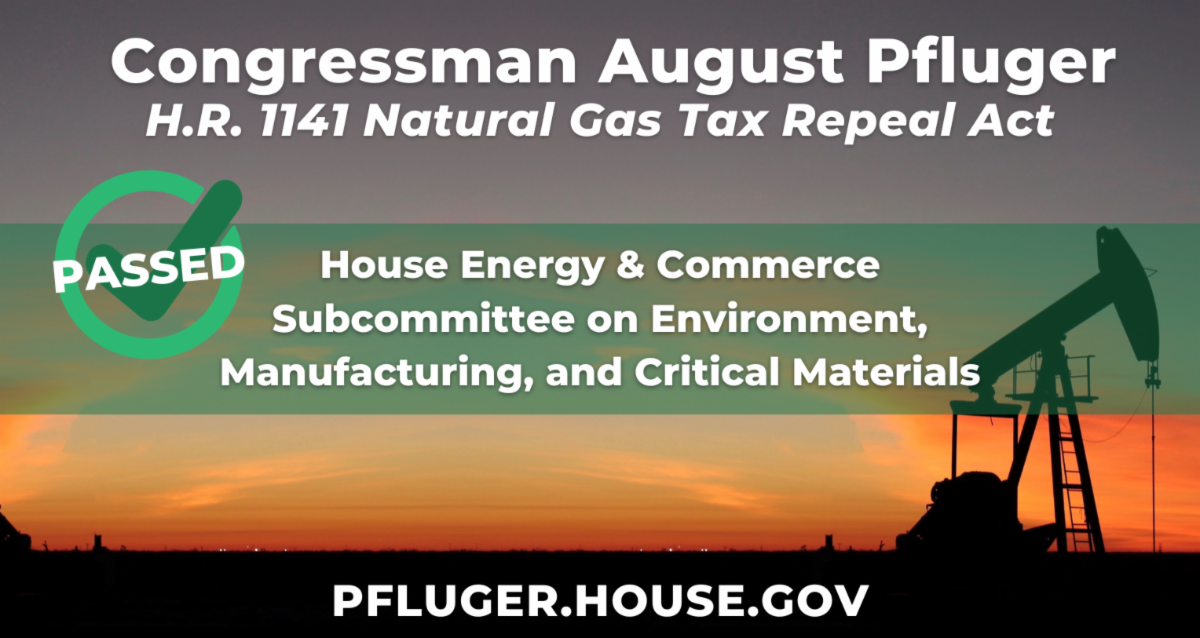 House Republicans are fighting back against President Biden's war on American energy.
This week, my bill to STRIKE President Biden's new tax on American energy producers was adopted by the Energy & Commerce Subcommittee on Environment, Manufacturing, and Critical Minerals. 
It will now go before the full committee for debate and a vote. Read more about the bill here.