Reintroducing Legislation to Protect our Critical Energy & Agriculture Industries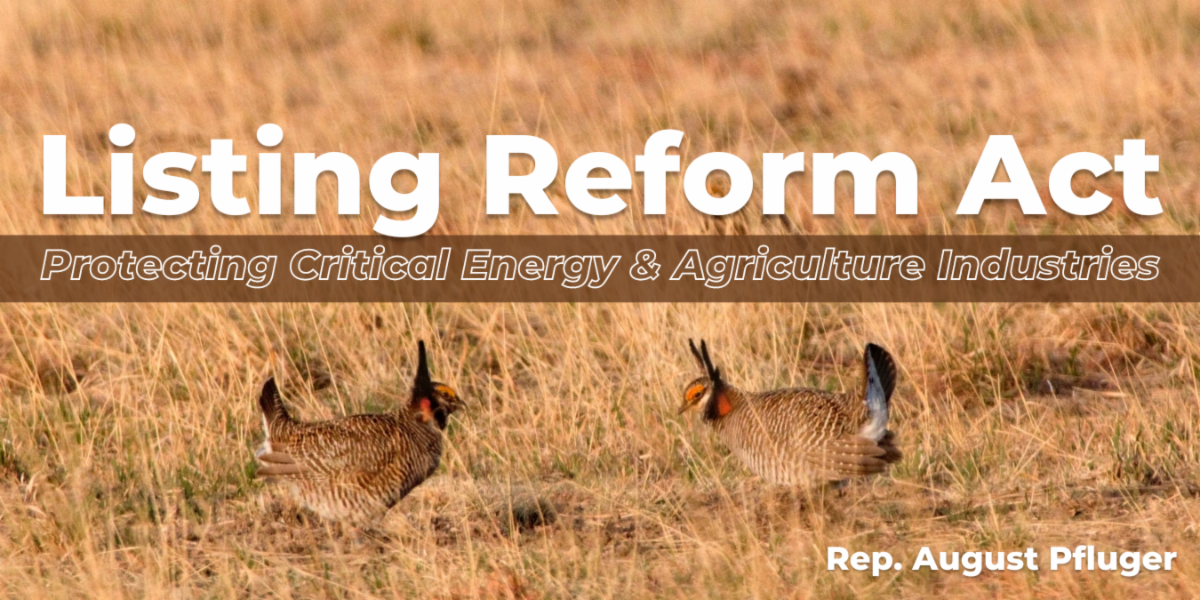 The Biden Administration and radical environmental groups are using the Endangered Species Act (ESA) as a weapon against our critical agriculture and energy industries. We are seeing this play out in real-time with the U.S. Fish & Wildlife Service's recent decision to list the Lesser Prairie-Chicken under the Endangered Species Act (ESA)—a move that will have a disastrous impact on American energy and agriculture production. 
This week, I introduced legislation to reform the ESA by delivering reasonable, common-sense protections for endangered species while preventing overbearing regulations coming from Washington, DC. Notably, the bill also requires the federal government to analyze the actual costs that ESA listings impose on our communities and critical industries. We can protect important species without devastating our local and rural economies. Read more here.