Rep. Nehls Introduces Bill to Combat the Biden Administration's Environmental Agenda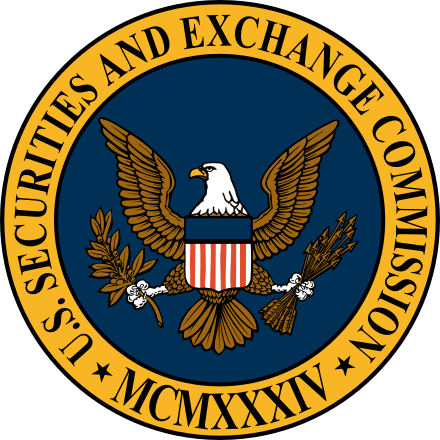 This week I introduced the Scope 3 Act, a bill that would prohibit publicly traded companies from being required to disclose or provide their green-house-gas emission or consumption information of their value chains (Scope 3 emissions) under the securities laws of the Securities Exchange Act of 1934.
On March 21, 2022, the Securities and Exchange Commission (SEC) proposed a rule change to Enhance and Standardization of Climate-Related Disclosures for Investors. This proposed rule would mandate extensive climate disclosures by public companies by requiring them to release their direct greenhouse gas (GHG) emissions (Scope 1) and indirect emissions from purchased electricity or other forms of energy (Scope 2). In addition, a registrant would be required to disclose greenhouse gas emissions from upstream and downstream activities in its value chain (Scope 3). This proposed rule is another example of the federal government significantly increasing the regulatory burden on small and medium-sized entrepreneurs, which will create additional reporting obligations, technical challenges, and substantial financial and operational disruptions. The Biden administration has weaponized the SEC to promote Environmental, Social, and Governance (ESG) investing, and the American people will bear the brunt of this terrible decision. 
The SEC is extremely inefficient at fulfilling its primary duty to enforce the law against market manipulation and fraud. This proposed rule will only lead to more bureaucracy and regulatory burden for America's job creators and business owners. While Americans must choose between putting food on the table or filling up their vehicles, the Biden administration continues their climate boondoggle that has created historic levels of inflation and crippled American families.
The National Cattlemen's Beef Association, Texas Farm Bureau, Texas Corn Producers, Texas Cattle Feeders Association, and Texas & Southwestern Cattle Raisers Association have endorsed the bill.
"Texas Farm Bureau applauds Congressman Troy Nehls for leading bipartisan and commonsense legislation to limit publicly traded companies from being required to disclose the greenhouse gas emissions information under Scope 3 of the SEC Act of 1934," said TFB President Russell Boening. "TFB and the many farm and ranch families it represents have serious concerns about the SEC's proposed rule which would mandate extensive climate disclosures by public companies, including measured impacts for their entire supply chain. Ultimately, the rule could have severe consequences for farmers' and ranchers' ability to produce food, fuel, and fiber worldwide. We thank the Congressman for leading this legislation and look forward to our continued work with him and other leaders of Congress on this important issue."
"We thank Congressman Nehls and his many bipartisan co-sponsors for introducing much-needed legislation to curb SEC climate activism," said Arthur Uhl, Texas & Southwestern Cattle Raisers Association president. "It is beyond reckless for the SEC to impose yet another unnecessary, unattainable and overreaching regulation on American cattle producers, especially as we face inflation, input shortages and other threats to the nation's food supply."
"TCFA thanks Representative Nehls for introducing a bill to prevent the SEC from imposing burdensome and costly emissions reporting requirements on agriculture operations," said TCFA President and CEO Ben Weinheimer. "The SEC rules ignore current, publicly available data and seek to add costly data gathering equipment and reporting to our already rising production costs. U.S. cattlemen and cattlewomen produce 18% of the world's beef with 6% of the world's cattle and account for less than 0.5% of the world's GHG emissions. As a part of one of the most efficient and resilient supply chains in the world, TCFA offers strong support for Representative Nehls' bill."
Original co-sponsors include Reps. Vicente Gonzalez (D-TX), Pete Sessions (R-TX), Roger Williams (R-TX), Henry Cuellar (D-TX), Bob Gibbs (R-OH), Randy Weber (R-TX), Rick Crawford (R-AR), Tracey Mann (R-KS), Randy Feenstra (R-IA), Ronny Jackson (R-TX), and Jake Ellzey (R-TX).