Rep. Pfluger Introduces the Energy Freedom Act to Make America Energy Dominant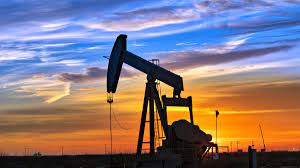 Tuesday, I introduced the Energy Freedom Act, the House companion to Senator Ted Cruz's bill, which will restore American energy dominance. The legislation accelerates federal permitting for energy projects and pipelines, mandates new onshore and offshore oil and gas lease sales, approves pending LNG export licenses, and speeds up all forms of American energy development.
I said: "President Biden willingly gave away American energy independence with his assault on the oil and gas industry. Russia's war on Ukraine, emboldened by their control over the global energy market, should be a wakeup call to us all. I'm proud to work with Senator Cruz on this legislation to stop President Biden's assault on our oil and gas industry. We are pushing to not only make America energy independent, but energy dominant."
What the Energy Freedom Act does:
Prohibits the president from unilaterally enacting leasing bans on federal lands.
Eliminates the presidential permit requirement for cross-border energy projects.
On federal lands and waters:

Mandates the onshore and offshore oil, gas, wind, solar, and geothermal lease sales which have been "paused" since January 2021;
Expedites permitting and adds certainty to the scope of environmental reviews; and
Reduces foreign dependence on critical minerals by expanding access and streamlining permitting.

Requires FERC and the Department of Energy to review permits to export LNG within 60 days and immediately approves permits pending to export LNG through 2025.
Requires FERC and the U.S. Army Corps to complete permitting for interstate natural gas projects in one year or less and prohibits rejection of a natural gas pipeline if the project meets safety regulations.
Ends regulatory uncertainty from certain Biden administration rulemakings by putting into law the:

2020 EPA and U.S. Army Corps definition of Waters of the United States;
2020 EPA methane rule;
2021 valuation rule for oil and gas production on federal lands;
2020 Council on Environmental Quality NEPA rule; and 2021 U.S. Army Corps Pipeline Rule (Nationwide Permit 12).