Statement on Supreme Court Ruling on EPA Regs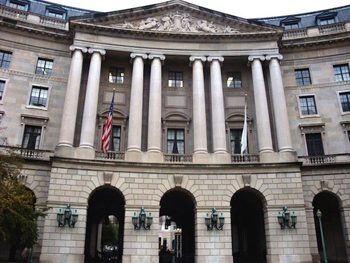 The U.S. Supreme Court ruled today that EPA must consider cost before deciding whether the Mercury Air Toxics regulation is appropriate and necessary to regulate under the Clean Air Act.
Today's Supreme Court ruling is an important step towards reining in the actions of the EPA. The EPA consistently ignores the tremendous costs of rules and relies on hidden scientific data to justify its overreaching regulations. Considering the costs of a regulation is simply common sense. I welcome today's Supreme Court ruling and urge the EPA to more accurately consider the excessive costs that all of its rules will impose on the American people.