Enlisting Illegal Aliens In Our Military Is A Bad Idea!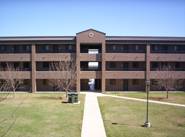 This post is one side of an ONLINE DEBATE between Norman Adams and Shirley Spellerberg.
What about the Jihadists already in our country?
At the recent debate in Florida, Romney and Gingrich said they could support a scaled-down version of the DREAM act which the Democrats have tried unsuccessfully to pass the last several years and which has been labeled 'amnesty' by conservatives in the Republican Party. Romney had vowed to veto the DREAM act until he came under fire from leading Hispanic Republicans. So, Romney changed his tune and said he "would not sign the DREAM act as it currently exists, but I would sign the DREAM act if it focused on military service." Gingrich agrees.
Sen. Charles Schumer (NY) said he would prefer to pass the DREAM act in its entirety, but would not rule out a compromise. That should tell us that once again the Republicans are caving to the Democrats a piece at a time. Have they so soon forgotten the Ft. Hood massacre on the base by a radical Muslim Jihadist army officer? Romney and Gingrich and members of Congress are wrong in their stated willingness to compromise on Amnesty for illegals by permitting them to enlist in our military on the path to citizenship. If the Democrats join in making this the 'one exception' for Amnesty, it will be a toe in the door until they are in a position to enact all of the DREAM act in the future. This compromise, if passed, will be a magnet for more illegals to enter our country and for those who are already here in violation of our immigration laws to join the military. Pandering to the Hispanic voters in such a dangerous way is to overlook the millions of non-Hispanic illegals, many from the Middle East and unfriendly countries in South America and elsewhere, who have crossed our borders already and are just waiting for the right time to strike out and kill as many Americans as they possibly can. What better place for them to be than in our military ranks?! Hispanics from Mexico for the most part are not radical Muslims but they share the family values that can be found among law-abiding American citizens. But to offer a path to citizenship for any illegal resident through military service to our country is dangerous and therefore only American citizens should be among our military forces.
Of course, there is no guarantee that there may not be terrorists even among enlisted citizens, but the likelihood that 'political correctness' would protect them is far less likely than was the case of the Jihadist officer at Ft. Hood. All of the danger signals with him were ignored.
Americans must be eternally vigilant to guard against Muslim extremists in our military, our public schools and universities, in the work place and even our churches. The Koran and Sharia Law is their religion and they are willing to die for both. Unfortunately, Sharia Law is beginning to be accepted in a number of our states and courts which will result in 'honor killings' that go unpunished. As for the military service, ask yourself—would you want your son, daughter, sister, brother, father, wife or husband serving alongside an Illegal alien who does not pledge allegiance to our flag and to the republic for which it stands—one nation under God, with liberty and justice for all? Then tell all Republican and Democrat candidates, Senators and House members to forget it and permit only law-abiding American citizens to serve in all branches of our military. To do otherwise is to drive another nail into the coffin of the USA.
---