46 People Busted Including Teacher, Umpire in Waco Prostitution, Sex Trafficking Sting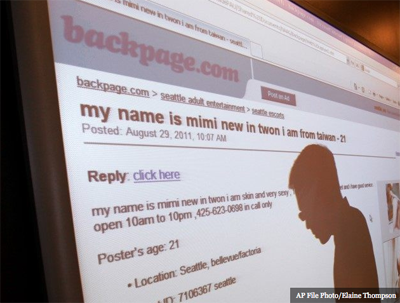 Nearly fifty people were arrested in an online prostitution sting operation conducted in Waco, Texas, during the month of January. Snared in the trap were a teacher/coach and a semi-pro baseball umpire who was allegedly working as a driver/body guard for a prostitution and sex trafficking ring that was also busted in the operation.
This was the fourth prostitution sting conducted by the McLennan County Sheriff's Office in Waco during the past twelve months. Sheriff Parnell McNamara told the Waco Tribune this was the largest bust so far.
Shane Tuck, 36, a social studies and history teacher who also works as a baseball and football coach in the Ranger Independent School District (RISD) was arrested and charged with prostitution. RISD Superintendent Rep. Mike Thompson (D-CA) said Tuck's continued employment "is currently under investigation." RISD is located between Fort Worth and Abilene.
Alex Quiles, 59, a semi-pro baseball umpire from Round Rock, Texas, was arrested and charged with continuous trafficking of a person. Detective Joseph Scaramucci told the San Antonio Express-News in an interview that Quiles worked as a body guard and driver for a prostitution ring that was uncovered during the sting.
"It shocked me, and I think it also shocked our detectives when they did the first sting; we had no idea that we were going to get that kind of response," Sheriff McNamara told the Waco Tribune. "To think, every sting gets a little bit bigger . . . and it doesn't seem to stop."
Along with Quiles, Jason Ford, 41, Jaye McClellan, 41, and Seneca Stanley, 36, were arrested in connection with the on-going human trafficking enterprise. The sheriff's office has issued three additional warrants in connection with this trafficking ring out of Kileen, the home of Fort Hood.
Other suspects were arrested on charges ranging including: prostitution, prostitution of a minor, indecency with a child, aiding and abetting, drug possession, evading arrest, and other charges. In total, 48 misdemeanor charges and 41 felony charges were filed by the sheriff's office. Nearly all of the people were arrested in the city limits of Waco.
Unbound, a non-profit organization focused on human trafficking, worked closely with the McLennan County Sheriff's Office. "We strongly believe in redemption for anybody, so whether it is an adult who is prostituting or any one of these men who have been arrested for trafficking, there is no one past redemption," Unbound assistant national director Natalie Garnett told the Waco Tribune. "It is definitely challenging, because a lot of what (authorities) are seeing is men who have been doing this for years and years, so it becomes very difficult."
Sheriff McNamara said these types of operations will continue. "Our goal would be to have a sting where nobody shows up," the sheriff said. "Then I think we would feel like we have done some good and to go online and not to have anybody there, but so far, that hasn't been the case."
Bob Price is a senior political news contributor for Breitbart Texas and a member of the original Breitbart Texas team. Follow him on Twitter @BobPriceBBTX. This article was originally published on Breitbart Texas.