Big Heroes, Tiny Homes - Students Helping Veterans
by Ted Poe
on November 21, 2018 at 10:08 AM
---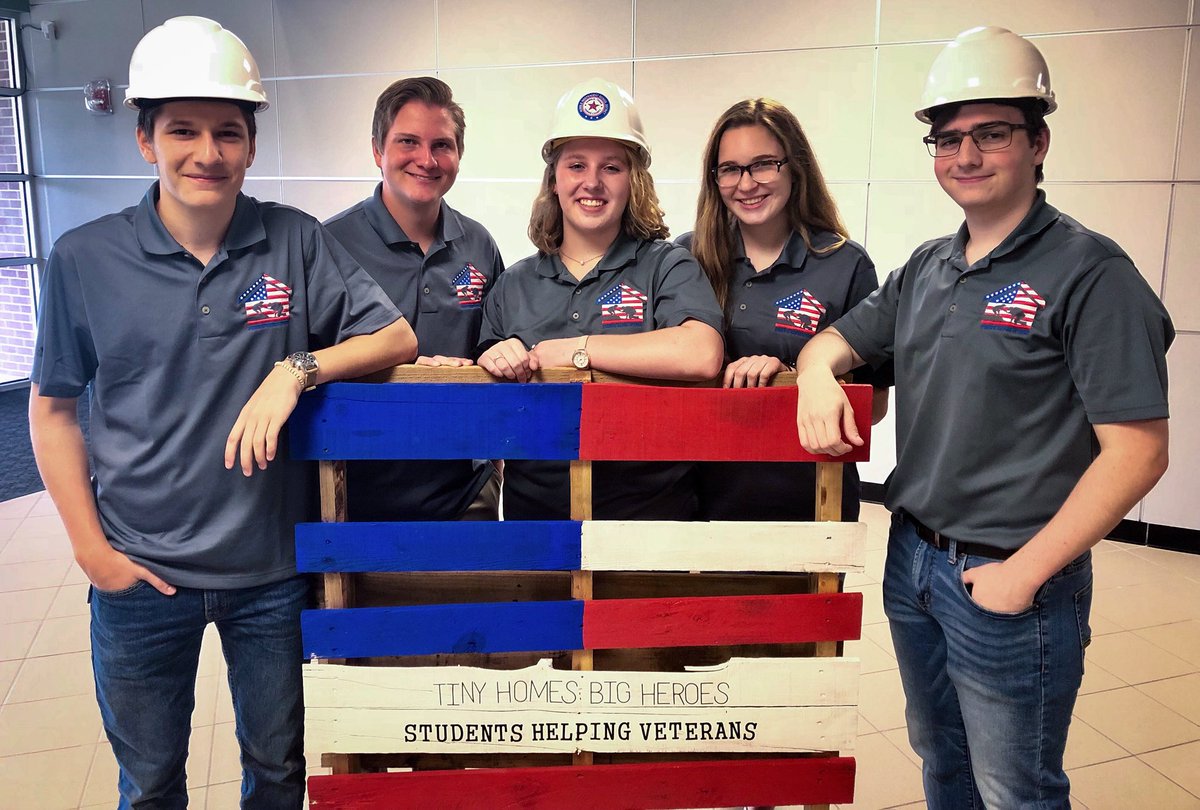 According to the Michael E. DeBakey VA Medical Center in Houston, Texas, 28 percent of Houston's homeless population are veterans. That is over 3,600 homeless veterans in Houston alone. These same veterans admirably served our nation and have dedicated their lives to the service and protection of the United States.
Across the nation, ''micro homes'' are being used as transitional homes for those in need. A micro home is defined as a residential structure with utilities and built for full time occupancy, in less than 350 square feet. Micro home communities have been created by charities in Austin, Dallas, Detroit, Los Angeles, Nashville, New York, Olympia, Portland, Seattle, and Syracuse. Now, students at Humble lSD are trying to add Houston to that list.
More than 70 students at Summer Creek High School and Kingwood Park High School are working to create a community of micro homes for homeless veterans—designing tiny homes for big heroes.
The students have spent the last several months designing the blueprints and a 3D model for the 200–square foot home and working with architects to make sure it works.
From paint colors, to roofing, to electrical wiring, they have designed and obtained prices for everything necessary to complete their vision. Unlike usual school projects, this student-led initiative requires marketing to prospective donors and could take years to successfully complete this micro home community. These passionate students have given pitches and presentations to countless potential donors, the City of Humble council members and mayor as well as the City of Houston.
So far, the students, along with the help of faculty and staff, have raised $40,000 to level a piece of land next to the school where they can begin the next phase of constructing the homes. Both Summer Creek and Kingwood Park will build a model tiny home by the end of this school year. The goal is to eventually partner with a nonprofit and also raise money to buy land to place the homes.
Before giving a presentation to potential donors, a senior from Kingwood Park High School, Nicholas Logan, told Texas School Business Magazine: ''It's given me a purpose. I'm not just going to school today. I'm going to school so I can attend a meeting, so I can get the funding to help other people, so they can have a home.'' It is because of the actions of selfless minds like Nicholas, that this great country will be in the good hands of our future leaders.
Good deeds do not go unnoticed. I know that the residents of Lake Houston Area are proud of these students and I applaud not only the students for their tremendous achievements and commend them for giving back to our community, but their parents as well. They are truly making a difference and represent all that is right and good in America.
And that's just the way it is.