Brady Briefing: ObamaCare struggles; IRS reined in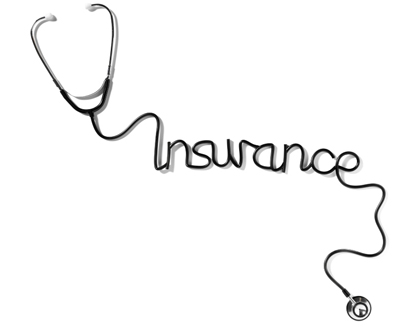 Last week's flooding was devastating for many families in the Houston area. Our emergency responders and local officials deserve thanks for responding quickly to save the lives of those stranded by high waters. Local charities moved quickly, too, to provide shelter and necessities for those driven from their homes.
Now the recovery begins. It will be difficult because there are few things more painful than rebuilding from flooded homes and businesses. I met in Washington with Gov. Greg Abbott as he seeks a federal disaster declaration and the funds that come with it for local communities and families to rebuild. If you've got questions about federal help, contact our office toll free at 877-441-5700.
***
As predicted, key health care insurers are fleeing the terribly designed Affordable Care Act, leaving families and patients with few or no choices for health care which drives up prices and restricts access to local doctors and hospitals.
UnitedHealth made startling news when it recently projected a billion-dollar loss within ObamaCare. Faced with staggering losses the company has decided to pull out of nearly all of the 34 states it serves, offering plans in only a handful of states next year.
Remember when President Obama promised more choices, more competition and lower prices? If UnitedHealth leaves the government-directed exchanges entirely, then families in nearly one in four counties in America will be left with just one health care insurer. This is another harmful, broken promise.
Thankfully, Republicans are working to replace this failing law with solutions that provide Texans and all Americans, with quality, affordable, and patient-centered healthcare choices they deserve.
****
Should the IRS be able to rehire workers they fired for misconduct? Or turn a blind eye to IRS workers who have serious tax delinquencies?
Why does the IRS have a half-a-billion dollar slush fund that only they control, with no oversight from Congress? And should the agency be able to dole out bonuses when it doesn't have even a basic plan to provide good customer service to American taxpayers?
Led by the Ways & Means Committee, the U.S. House of Representatives approved six separate bills that stop these bad behaviors and insist on accountability from the IRS. While rank-and-file IRS workers do their best to address tax questions and resolve tax disputes, it's clear the agency management led by Commissioner John Koskinen has lost all credibility.
This recent action by Congress builds on the new ban included in the PATH Act that I authored that terminates IRS employees who target Americans or donors to conservative organizations based on their political beliefs. The House also approved a measure that blocks funds to the IRS if the agency targets any American who is exercising their First Amendment rights.
***
Last week's congressional hearing by the Select Investigative Panel on Infant Lives revealed stomach-churning testimony about the practices of abortion clinics and middlemen callously pricing organs harvested from the unborn.
It's pretty tough to hear about, much less write about, these disturbing practices. Wherever Americans stand on the issue of abortion, I'm convinced there is common agreement that these gruesome practices must stop.