Congress Introduces Comprehensive Bipartisan Legislation To Combat Human Trafficking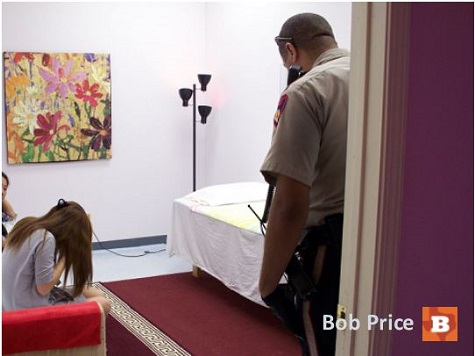 Representatives Ted Poe (R-TX), Carolyn Maloney (D-NY), Kay Granger (R-TX), Rick Nolan (D-MN), and Candice Miller (R-MI) along with Senators John Cornyn (R-TX), Ron Wyden (D-OR), Mark Kirk (R-IL) and Amy Klobuchar (D-MN) introduced the Justice for Victims of Trafficking Act.
The Justice for Victims of Trafficking Act (H.R. 3530) would boost support for and protection of victims of human trafficking by increasing law enforcement resources, enhancing victims' services and increasing penalties in an effort to combat child sex trafficking, child pornography, sexual exploitation and human trafficking.
"There are three different groups in the crime of human trafficking," said Rep. Poe. "The buyer, the trafficker, and the victim. This legislation addresses all three. The Justice for Victims of Trafficking Act implements a new, robust and aggressive strategy to help combat human trafficking in the United States. It targets demand by treating people who buy other people like what they are: criminals. It also strengthens penalties for those who facilitate the business of human trafficking. Finally, it increases support for and protection of those who have suffered: the victims. Congress must take the lead and ensure that victims of human trafficking are no longer treated as criminals. We must end this modern day slavery that occurs in our own backyards."
"The Justice for Victims of Trafficking Act of 2013 is a comprehensive bill that includes provisions addressing some of the key issues in abolishing this modern day slavery," said Rep. Maloney. "We focus on services for victims of human trafficking and child pornography, a critical first step in the welfare of men, women, and children who have fallen victim to these violent and degrading crimes," said Rep. Maloney. "But this bill also holds the buyers accountable for their actions by prosecuting them as traffickers themselves. Unfortunately, few Americans realize that these crimes could be happening in your own backyard. The existence of modern-day slavery and child exploitation on such a scale is affront to our public welfare, and to our very notion of who we are as a people."
"This bill is about driving a stake into the heart of the sex-trafficking industry," said Rep. Nolan. "It's about arresting, convicting, and punishing the predators who lure young girls into what amounts to slavery - as well as the troubled and often dangerous men who pay to victimize them further."