Congressmen Tony Gonzales, Salud Carbajal Introduce Bipartisan Bill to Expand Childcare for Military Families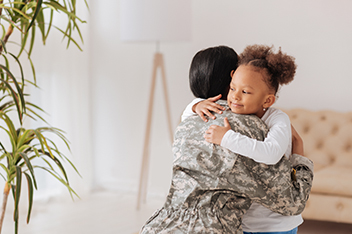 Congressman Salud Carbajal (D-CA-24) and I on Wednesday introduced the bipartisan and bicameral Childcare Expansion for Military Families Act to improve and increase childcare services for military families.
As a father, sailor, and Navy Master Chief, I know how important it is for our military to know their families are taken care of in order to focus on the mission at hand. Active-duty servicemembers are not the only ones making sacrifices for our freedoms - their families are too. It is our responsibility to provide them with the support they need while their loved ones are in the line of duty. This legislation would make much needed, substantial investments to the well-being of our military families and childcare facilities on bases like Laughlin Air Force Base, Fort Bliss, and Joint Base San Antonio. 
"Being a parent is a hard job, and that is especially true for our servicemembers," said Congressman Carbajal. "Military families have sacrificed so much for our country and they routinely put their lives on the line to keep us safe. The least we can do is fulfill our duty to make sure our troops and their families are taken care of while they serve. As a parent and veteran myself, I am so proud to sponsor this bill and work to make sure military families have access to childcare and mental health services. This is an issue that transcends partisan politics, so I thank Congressman Gonzales for joining me in this critical work."
"Child care shortages are a major problem across the country, and it hits military families particularly hard when parents must work long, irregular hours or are frequently deployed," said Dr. Myra Jones-Taylor Ph.D, the Chief Policy Officer of Zero to Three. "We strongly support the Child Care Expansion for Military Families act and applaud Reps. Carbajal and Gonzales for recognizing and addressing the unique challenges facing military families and their young children. The bill's expanded use of existing military construction funds will directly address the child care needs that regularly impact families in military service. The bottom line is that our current lack of high-quality, developmentally appropriate, child care options for military families impacts mission readiness, and this bill addresses these concerns directly. We know young children are affected by deployments and other stresses that are a part of service life for military families so we are particularly pleased to see that this legislation includes training for personnel so they can better support social and emotional development. Further, the legislation allows military installations to better coordinate and access the services in their community such as infant and early childhood mental health consultations. Rarely does expanding the use of existing funds have the potential for such broad, positive impact on military families; for this we thank Reps. Carbajal and Gonzales for taking this proactive step and for being champions for babies and military families."
"Access to affordable, high-quality child care is a military readiness issue," said Bea Pinchotti, the Executive Director and CEO of the National Military Family Association. "There are 1.2 million military children who need child care, and they need safe and supportive places to learn and grow. Yet, there are shockingly 135 Child Care Development Centers (CDCs) rated in poor or failing condition. Our military kids deserve better, and our military readiness demands it. Making minor military construction funding available, as outlined in this bill, for CDC construction will help military families access the child care they need so our service members can stay focused on the mission at hand." 
Background:
According to Zero to Three, many on-base child care centers in the U.S. have significant wait lists and, in some cases, a child that is 6 months old may not get a spot in an installation's child development center until they are 2 years old.

The Childcare Expansion for Military Families Act authorizes $15 million over two years for "minor" military construction to be used for the costs of expanding childcare centers on military installations. Minor military construction projects must be under $2 million and can be approved by the Secretary of Defense without Congressional approval. 

The bill also instructs the Department of Defense to assess the availability of local infant and early childhood mental health services on or near military installations to meet the unique needs of military children who may move frequently or have parents deployed overseas in potentially dangerous settings for extended periods of time. The bill requires a review of best practices and authorizes a workforce development curriculum with the purpose of improving the quality and availability of mental health services for children and infants of military families. 

The bipartisan bill is the House version of a Senate bill introduced by Senators Kevin Cramer (R-ND) and Kyrsten Sinema (D-AZ) in March. The Childcare Expansion for Military Families Act is supported by Zero to Three and the National Military Family Association.