Cornyn Statement on the 11th Anniversary of the 9/11 Attacks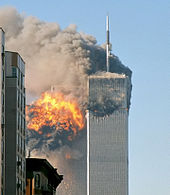 On this somber anniversary we stand together as Americans to remember the nearly 3,000 lives that were taken on a September morning just 11 years ago. From the brave souls of Flight 93 who gave their lives so that others might live to the many mothers and fathers who went to work that day never to return to their families—we are united in our commitment to honoring their legacy and ensuring a tragedy like 9/11 is never repeated.
On September 11 and every day of the year, let us show our support for the quiet heroes who work diligently to keep us safe – our men and women in uniform, our intelligence community, law enforcement and first responders. May God continue to protect them and our great nation, and may He continue to comfort the families of those we mourn on today's anniversary.