Cornyn Votes for Bill Funding Anti-Zika Efforts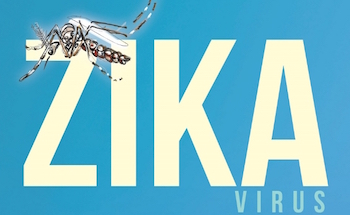 In remarks on the Senate floor, I spoke about legislation funding anti-Zika efforts and supporting veterans that was filibustered by Senate Democrats Tuesday.
Our colleagues across the aisle have filibustered on a partisan basis a bipartisan bill that funded our anti-Zika efforts and also included measures to support our veterans.
We know that this virus can affect an entire generation.
It means mothers and fathers anxious about the welfare of their baby regularly going to the doctor to gauge progress and check development, and it means finding speech, occupational, physical therapists to help the child live as normal a life as long as they can.
The only defense is to prevent children like this from getting the Zika virus by getting the funding that Democrats just voted down to the medical authorities so they can look for a vaccine, so we can do mosquito eradication and the other things we know we need to do from a public health perspective.
Fortunately, counties and cities throughout Texas have already been working hard to counter the spread of the virus.
Governor Abbott of Texas is also taking steps to make sure we are prepared as possible, but we can't do it alone.
It should go without saying that now on the front lines of this major public health concern we need to respond at the federal level. That's why it's shocking and shameful to see so many Senate Democrats oppose this bipartisan effort to guard against the virus, particularly because they have repeatedly called for an expedited resolution of this appropriation request.
Today we had the chance to send a bill to the President's desk that would meet the demands of Senator Reid, Senator Murray, Senator Schumer. But they blocked it for fanciful and imagined reasons. One of the arguments that Senate Democrats make against the bill is more money is needed. Yet, this is funded at the very level that the Senate agreed to, $1.1 billion.
We've heard from our colleagues on the other side of the aisle about this great need to prepare the country for this coming health crisis and we've heard how essential it is to quickly get the resources to those studying the virus, working on prevention efforts and perhaps discovering a vaccine. But when given the chance to do that, Democrats shut it down. They filibustered the bipartisan bill they themselves have been asking the Senate to pass, which is absolutely disgraceful. So I hope our colleagues on the other side of the aisle will reconsider their misguided efforts and follow through with what they have been saying we need all along: the funding to fight a real public health threat.
I can't imagine a more disgraceful vote than what some of our colleagues across the aisle have cast to deny funding for this impending public health crisis. I hope they'll reconsider. I hope the families who worry about the health of their children will call their office and say, why did you vote against funding the money necessary to eradicate the mosquitoes that carry this disease? Why did you vote against further scientific research to learn how to combat it? And why did you vote against our developing a vaccine that can prevent the spread of this disease, not only here in the United States but around the world?