DFW radio stations stop airing "defamatory" ads from Texas Right to Life in Deuell race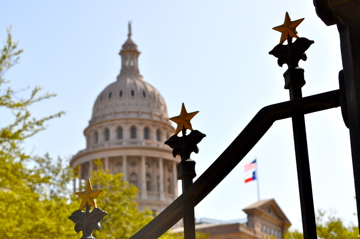 The following article originally appeared on The Quorum Report and was republished with permission.
The brawl for Sen. Bob Deuell's seat in East Texas is getting nastier by the minute, it seems, with Tea Party leaders accusing the incumbent of misleading the media and Deuell's attorneys convincing radio stations in the Metroplex to stop airing what they called "defamatory" advertisements paid for by Texas Right to Life. "They took 'em down and the lawyers are talking," Deuell said on Thursday afternoon. "Hopefully they'll keep those ads off the radio because they were just egregious," he said.
The radio ad in question, which you can listen to here, takes aim at Deuell over his failed attempt to reform regulations surrounding end-of-life decisions.
Senate Bill 303 would have made key changes to the Texas Advance Directives Act, including prevention of secret "Do Not Attempt Resuscitation" or DNAR orders. Texas Right to Life has made the bill central to the group's argument in support of Deuell's challenger, businessman Bob Hall, who also has the support of groups like Tim Dunn's Empower Texans. Dunn was unavailable for comment.
In addition to altering the way DNAR orders are handled, the bill would have also forced doctors and hospitals to treat all patients "equally without regard to permanent physical or mental disabilities, age, gender, religion, ethnic background, or financial or insurance status." The financial piece of that is of particular importance because hospital ethics committees in Texas right now are allowed to consider the patient's ability to pay when deciding whether to pull the plug on a patient. Many consider it outrageous and "anti-life" to give hospitals the ability to end a person's life because they lack financial resources.
In a message to their supporters this morning, Right to Life included a link to the letter from Deuell's attorneys to the radio stations that ended up pulling the ads. As part of their evidence that the ad is false, Deuell's lawyers pointed to a letter from the Texas Catholic Conference that expressed support for his legislation.
"The bishops of Texas have long sought to reform end-of-life care laws in a way that promotes and protects the life of individuals in the natural process of dying," wrote Daniel DiNardo, the Cardinal of the Archdiocese of Galveston-Houston. "We are pleased that Sen. Deuell's bill accomplishes these goals."
A twist here is that while Texas Right to Life was against SB 303, Texas Alliance for Life was for it and that pro-life group has come to the defense of Deuell in this race.
"The Texas Senate passed SB 303 by a wide margin," the Alliance said in a statement. "Unfortunately, a powerful Houston-based political action committee and others conspired to attack this and other new pro-life legislation. Now, these same groups are engaged in a last-minute attack campaign against Sen. Deuell in a shameless effort to mislead pro-life voters and defeat the strongest pro-life legislator in Texas."
The Alliance for Life produced this video last year – and pointed to it again this week – featuring Dr. Beverly Nuckols, in which the self-described "pro-life family doctor" talks about the benefits to families of the bill Deuell tried to pass.
Meantime, some Tea Party leaders sent out this release blasting Deuell for, as they put it, trying to mislead voters about the challenger Bob Hall's allegedly checkered past.
Dallas Tea Party Co-Founder Ken Emanuelson said Hall's volunteers are working hard across the district and they're getting plenty of help from outside groups. "Running in a GOP runoff in East Texas with Texas Right-to-Life, YCT and Texans for Fiscal Responsibility all arrayed against you is never good odds," Emanuelson said of the incumbent.
With early voting fast approaching on Monday, it's clear that neither side is taking anything for granted. "Always an uphill battle against an incumbent, so I'm not counting any chickens, but Deuell's in serious jeopardy," Emanuelson said.
---
Copyright April 22, 2014, Harvey Kronberg, www.quorumreport.com, All rights are reserved.