Eliminating the Global Threat of ISIL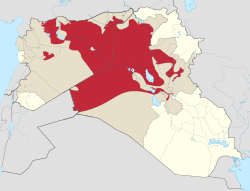 The global threat of the terrorist group ISIL is real. And it'll only increase if we allow ISIL to keep building support, resources, and arms. Based on the briefings I've received on the subject, I don't see any current threat on our home turf. But there is certainly the potential for an attack in the future – especially with the still porous condition of our southern border.
I'm disappointed the President hasn't outlined a clear strategy to destroy this terrorist organization. And now the longer we wait, the fewer options we'll have moving forward. Right now, the U.S. needs a concrete plan to eliminate this organization – not just degrade them or manage the threat.
Here's what I see moving forward: House Leadership is discussing authorizing the President's request to train and equip the Free Syrian Army (FSA) against ISIL. The President hasn't yet requested an authorization for the use of military force (AUMF), so we're not discussing sending any troops at this point. Right now we're looking for leadership from the President. And I'm waiting for him to vocalize a clear objective, with a plan to achieve it. Then I'll work with my colleagues in Congress to ensure the President has the resources he needs to execute ISIL's destruction.
I'm glad we've seen some global support over the weekend. We'll need our allies in the Arab world to step up and fight against the extremists that threaten the region. We'll need to be cautious and precise. I'm optimistic that with a serious plan from the Administration we can eliminate the threat of ISIL.