First Lady Melania Trump and Michelle Obama
Having attended an all girls Catholic school I can attest to the fact that there was this beautiful nun that gave us lessons on how to walk, sit and get out of a car, gracefully like a lady. We had to put a book on our heads and walk the length of the classroom...and you had better not drop that book.  

As a photographer I've learned to select the best images of my subject. An image should not assault the eye.

It is disappointing, disturbing and sad that our beautiful First Lady who works so diligently to promote goodwill around the world is snubbed by magazines. She should be on every cover but is not.

I'm posting the latest image of Michelle Obama and one of First Lady Melania Trump.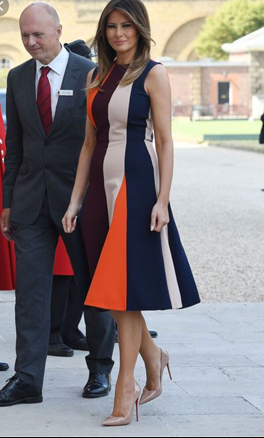 There is no comparison... just saying