Fresno State Professor Randa Jarrar in Her Own Words - Warning Strong Language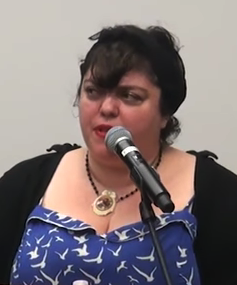 We recently learned that Fresno State Professor Randa Jarra said terrible things about former First Lady Barbara Bush. This morning I came across the below *raw* footage of Jarra on YouTube. In this montage of interviews and statements from several different occasions, she talks about the stupidity of farmers in the Fresno area and her hate for the "white patriarchy." She even talks about the justification for hijacking airplanes in order to "scare the [email protected]@# out of peopl...e."
Again, I ask, how did this person get to be and remain a tenured professor?
I then realized, "Oh yeah, she is from California."
Warning: Strong Language -