Human Trafficking in Our Backyard and in Our Convenience Stores
by Ted Poe
on June 12, 2018 at 3:56 PM
---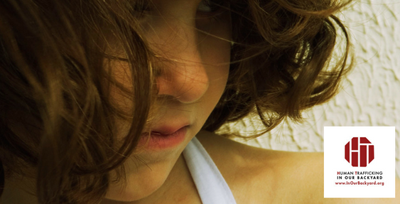 May 29th marked the 3-year anniversary of the Justice for Victims of Trafficking Act (JVTA). This legislation officially declared that modern-day slavery will not be tolerated in our country. 
Since its passage the United States has seen enormous efforts to find and protect victims of this scourge on society. While JVTA took an important step forward in the fight against human trafficking, much more must be done. 
The International Labor Organization estimates that there are still hundreds of thousands of victims of human trafficking in America. One challenge we face in this fight is the difficulty associated with finding and communicating with victims. 
Since 2006, the nonprofit organization "In Our Backyard" has been advocating and fighting against the horrors of human trafficking. Recently, this group has created a program known as CSAT—Convenience Stores Against Trafficking. 
Not only does this program train clerks to spot signs of human trafficking in victims, it also utilizes the convenience and isolation of the convenience store bathrooms as a way to reach victims. Convenience stores can be found on almost every corner, and they see hundreds of customers each day—making them an easy place for traffickers to bring their victims without the fear of being found out.
Now, In Our Backyard is attempting to turn the tables on these criminals and transform convenience stores into places where victims can come across both highly trained staff members and information on hotlines and websites where they can get help. 
With over 11,000 convenience store locations in 29 states—including my home state of Texas— this organization has been able to help victims all over the country. The fight against human trafficking is not over. 
We must recognize and appreciate the volunteers and organizations such as In Our Backyard that have taken up this fight as well. Together, we will succeed in making trafficking a thing of the past. 
And that's just the way it is.