The Love and Kindness of Texans Helping Texans Shines Bright This Christmas
by Ted Cruz
on December 25, 2017 at 8:39 AM
---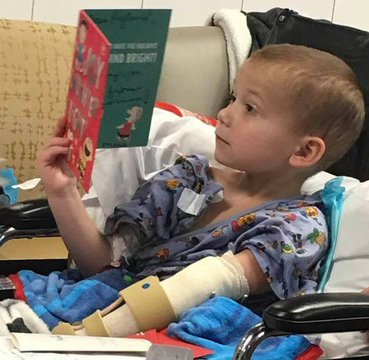 Across the Lone Star state, Texans are sharing the joy of Christmas with their neighbors. In Spring, Orphan Care Solutions is supporting foster families who were hit by Hurricane Harvey. In Fort Worth, families are sending Christmas cards to loved ones through the Tarrant Area Food Bank, while providing meals to many local Texans. In Austin, families are sponsoring families in need through SAFE Austin's Project Santa. And all across the state, Texans are sending Christmas cards and prayers to lift up Ryland Ward, the young boy who lost his mother and two sisters in the horrific shooting in Sutherland Springs. 
All of these are incredible ways that Texans are living out the true meaning of Christmas – sacrificial giving, demonstrated when God gave us His only Son through the birth of Jesus Christ. The generosity of Texans is also a reminder of Christ's faithfulness in our time of need. 
Heidi and I pray that each and every one of you find peace and joy this Christmas and have a blessed New Year with your friends and family. May God be with you all and may He continue to watch over our great State of Texas.