McCaul, DeGette Introduce Bill Improving Care for Terminally Ill Children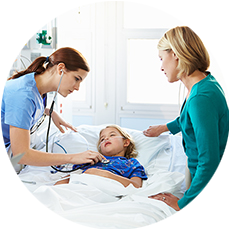 Representatives Diana DeGette (D-CO) and I introduced bipartisan legislation to provide terminally ill children covered under Medicaid the option to pursue hospice and palliative care without having to forgo other potentially life-saving treatments.
The Children's Program of All-Inclusive Coordinated Care (ChiPACC) Act of 2021 would create an optional Medicaid benefit for hospice and palliative care for children with life-threatening diseases.
Under current law, Medicaid does not provide coverage for palliative care. And to receive Medicaid coverage for hospice care, children must first forgo any further curative treatments aimed at curing their illness.
Families of children with life-threatening conditions should not have to worry if their child will receive proper care. This vital piece of legislation will give children and their families access to proper medical care from the very start to give the child a fighting chance. I am proud to be a voice for the most vulnerable among us.
"No parent should be required to give up hope in order to give their child the comfort they deserve," DeGette said. "This bill will provide families the services and support they need to ensure their children receive the best care possible."
If approved, the legislation would allow terminally ill children covered under Medicaid to receive hospice and palliative care without having to forgo further curative treatments for their illnesses or relinquish coverage for other medical services. It will also eliminate the requirement that families secure a doctor's certification that their child has less than six months before Medicaid will cover such expenses. 
Under the terms of the bill, each family would be provided with a specialized care plan for their child covering a range of services including palliative, counseling, respite, expressive therapy and bereavement – which, combined, aim to give both patients and their loved ones the comfort and peace of mind they deserve. 
Click here to view the legislation.