Obama's Last Snub to Israel
by Ted Poe
on January 24, 2017 at 4:25 PM
---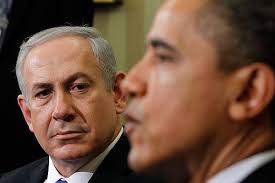 Friday morning as the 45th President was about to be sworn in, Obama Administration officials packed up their desks and prepared to head off into the sunset. But not before quietly slipping in a last minute surprise snub to Israel on their way out the door by reportedly sending $221 million dollars to the Palestinian Authority.
This move is sadly not surprising, but wildly inappropriate. The final days of the Obama White House were filled with unapologetic downright hostility towards Israel.  Just last month the U.S. betrayed our friends by abstaining from a UN Security Council vote attacking Israel. Now we send hundreds of millions of dollars to fill the coffers of their enemy? Thankfully there's a new man in charge in Washington.
President Trump has pledged to support Israel. President Trump says he will move the U.S. Embassy from Tel Aviv to Jerusalem, a move I totally support. Israel is our greatest friend and should never question where we stand. The Trump White House seems to understand that. Good riddance to those who did not.