Oh, What a Deal
by Ted Poe
on December 3, 2013 at 9:46 AM
---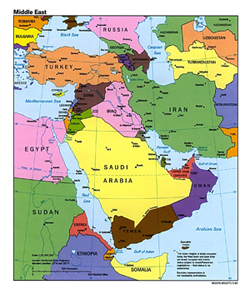 The secret nuke deal with Iran over Thanksgiving is "alarming, sayeth the Saudi prince.
Prime Minister (Neville) Chamberlain would have been proud after the West gave the snake oil salesman of the desert, Mr. Rouhani, exactly what he wanted--time and money--to pursue his quest for nuclear intimidation.
Although the former Czechoslovakia was not in the trade, it looks like the appeasement West was willing to sell out Israel and Saudi Arabia for "peace in our time." Israel and Saudi Arabia, like the former Czechoslovakia, did not get to vote on this deal of the century. Neither country likes the bad deal because they are the meal in Irans hostile appetite.
To make matters worse, Iranian state news reports the United States unfroze $8 billion in Iranian assets and reduced sanctions even before the United States gave away the farm and the mineral rights. Isnt that lovely?
Iran left Geneva with a smile, pockets of money, and fewer sanctions. The United States got the promise that Iran will be nice and not nuke its neighbors. Oh, what a deal.
And thats just the way it is.