OUCH: Fox News Ratings Slide CONTINUES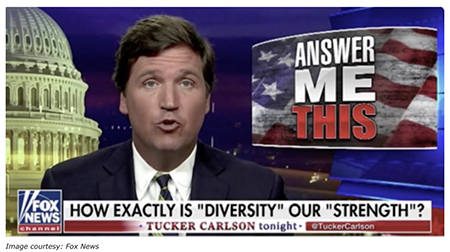 It's been a month since the election, and things haven't improved for Fox News. They are still taking a beating. And it's their own fault.
To look at the moves made by the network, one might think Colin Kaepernick was running it. I speculate that the president of the network, Suzanne Scott makes the whole crew take a knee before beginning their day.
The hyenas running Fox News made their agenda clear. Marginalize conservatives and particularly conservative men. And the ratings prove it.
Post-election ratings for Fox News are as follows:
Laura Ingraham -59%
Martha McCallum -58%,
Neil Cavuto -56%,
Sandra Smith -56%,
Brett Baier -54%,
Sean Hannity -54%,
Tucker Carlson -51%,
Dana Perino -50%
Keep in mind, most of these shows have conservative hosts. One can only imagine the triage happening at some of the other shows.
Leader of the Pack
Just last summer, we happily reported Fox News as they annihilated CNN in the ratings. But they were proud conservatives at the time.
As Tiffany Layne wrote,
The more CNN makes a fool of itself, the lower they sink. However, their presence as a media giant has been rolling downhill for many years now. If you check the facts, FOX has been crushing CNN for seventy straight quarters, which is more than 16 years.
How stupid is the person who shifted Fox's agenda? Sixteen years on top wasn't enough to satisfy the network? Is it corporate greed? An infiltration of leftism from the top down?
Recently, we learned Hannity crushed Maddow, as she's completely lost credibility with her audience. And her presence as a moderator at the democrat debates was laughable.

Shortly after that, the news just got worse. CNN was forced to layoff at least 100 employees as the network dwindled.
However, there is a snippet of good news for Scott and her team of hyenas: soon Fox News won't be able to go much lower in ratings, as they hit rock bottom.
I warned them:
Too bad they don't have enough smarts to heed my advice. Eventually, Fox will be CNN 2.0.