President of Korea Addresses Congress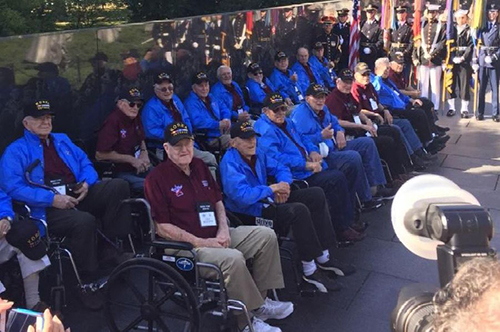 Last week, the President of the Republic of Korea, Yoon Suk Yeol, delivered remarks to a joint meeting of Congress. 
In his address, the Korean President honored Korean War Veterans like Poppy—my wife Camille's beloved grandfather Jack Birkner. Poppy didn't have to serve. He didn't know the Korean people, but he believed in their freedoms. 
One of the most memorable moments my family had was when Poppy traveled to DC on an Honor Flight with fellow Aggies. Because my girls saw this Honor Flight, they understand the importance of saying thank you and having respect for men and women that sign up to serve our country. 
Thank you to all our Korean War Heroes and President Yoon for his commitment to maintaining peace in Asia and friendship with America!