President Signs Cornyn-Backed Mental Health Reforms into Law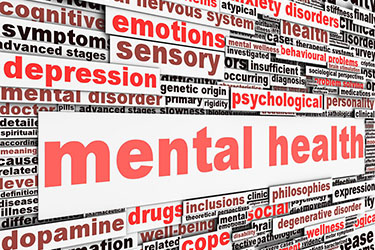 President Obama signed the 21st Century Cures Act, which includes reforms to the mental health and criminal justice system based on the Mental Health and Safe Communities Act. Today is a monumental step forward towards reforming our mental health and criminal justice system in this country. With this law, we will strengthen our response to mental illness by helping these individuals receive the treatment they need and ensuring that our criminal justice system is focused on recovery for the mentally ill. This law will also increase resources and training to enable our law enforcement and first responders to identify those with mental illness, respond with treatment-based alternatives, and avert a potential crisis before it happens.
I want to thank the many outspoken advocates and families whose passion and energy were essential to getting these reforms passed, and I look forward to continuing to work with them as well as my colleagues on both sides of the aisle as we build on this progress.
Background on Mental Health and Safe Communities Act language included in the 21st Century Cures Act:
Increases the Use of Treatment-Based Responses for Mentally-Ill Offenders during Incarceration and Post-Release Custody
Allows state and local government to use existing funding to create pre-trial screening and assessment programs to identify mentally ill offenders, provide need-based treatment, and develop post-release supervision plans.
Requires the Attorney General to direct federal judges to operate mental health court pilot programs, allowing incarcerated mentally-ill offenders to be diverted from prison to residential treatment facilities or other forms of treatment-based supervised release.
Requires state and local governments to use drug court and mental health court funding to develop specialized programs for offenders who have co-occurring mental health and substance abuse disorders.
Enables existing federal funding to be used to provide treatment, mentoring, and other transitional services to mentally-ill offenders leaving custody.
Facilitates Best Practices on Crisis Response and Prevention for Law Enforcement, Judicial Officials, and Communities
Mandates specialized training and requires the use of new technology to ensure federal law enforcement, judicial officials, and uniformed services personnel are properly equipped to respond to individuals with mental illness and mental health crises.
Allows state and local governments, including school officials, to use existing federal grant funding to expand the use of Crisis Intervention Teams, who are trained to respond to mental health crises and prevent acts of violence.
Empowers families to intervene and help prevent mental health crises by providing additional resources for judicially-administered Assisted Outpatient Treatment programs.