Rebuilding After Hurricane Harvey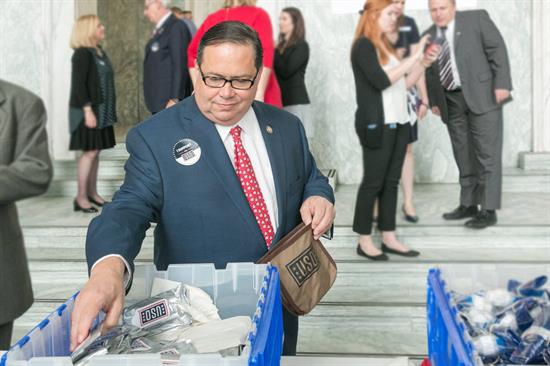 As power is restored, debris cleared and water in the northern party of the district I represent recedes, people are starting to rebuilt their lives after Hurricane Harvey. It is important that people are aware of resources available to them. FEMA, the Small Business Administration (SBA), the State of Texas and other organizations all have different programs designed to help those in need get back on their feet. My staff and I have been working to connect people with the appropriate resources, as well as assist them in the application process, and if necessary, the appeals process.

Last week, my office hosted two well-attended FEMA/SBA town halls, in Ingleside and Gregory, where representatives gave presentations on applying for assistance and what to do if you get a denial from FEMA. Also last week, William Koontz, Public Information Officer with the SBA gave a presentation to residents from Gregory where he explained the options SBA can offer to families that were affected by Hurricane Harvey.

I will continue to share information as it's released through my Facebook and Twitter accounts, and I have set up a Hurricane Harvey resource page on my website with links to FEMA, SBA, Red Cross information and more. As always, if you, or someone you know, needs help, please contact my district office at 361-884-2222.