Release Sandy Phan-Gillis
by Ted Poe
on March 27, 2017 at 1:33 PM
---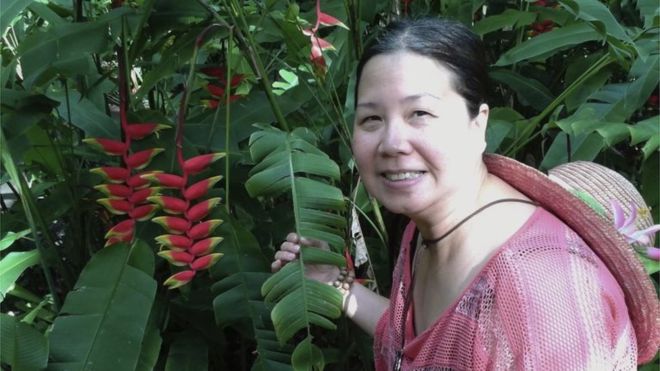 China is illegally imprisoning an American citizen, Mrs. Sandy PhanGillis. March 19 marked the 2-year anniversary since Sandy illegally was incarcerated by the Chinese Government. 
Sandy is from Houston, Texas. She has lived there for almost 40 years. She worked tirelessly to improve U.S. relations with China. She believed that closer engagement would improve the lives of both Americans and the Chinese. 
As a member of the Houston Mayor's International Trade and Development Council, Sandy traveled to China in March 2015 with Houston Mayor Pro Tem Ed Gonzalez. Their purpose was to help a trade mission to promote business between Houston, Texas, and China. 
It was on this trip when Sandy was unlawfully arrested by China's State Security. The Chinese accused her of being a spy for the FBI. She was thrown into solitary confinement and subjected to torture and relentless questioning.
There are worldwide horror stories about Chinese prisons. Sandy was hospitalized twice because of the treatment by China's spy agency while she was incarcerated in China.
Sandy suffers from several serious medical conditions. The Chinese threatened to take away her access to medicine, basically threatening to kill her, unless she confessed to being a spy. She even suffered a fear-induced heart attack because of their brutality while she was in custody. 
Sandy's false imprisonment is a travesty and a farce.
Here is a photograph of Sandy before she was imprisoned in China. 
Her lawyers and her family have never received a copy of the warrants for her detention or her arrest. It took the Chinese over a year while she was in jail before they even charged her with a crime. She was not allowed to speak to a lawyer for over a year. 
According to the Chinese Government, Sandy was spying for the FBI back in the nineties—that was over 25 years ago—but the Chinese Government has not been able to provide a scintilla of evidence to back up their outlandish false claims. 
The FBI has stated Sandy never, ever has worked for them, and her passport shows that she never traveled to China in the timeframe the Communist State Security accuses her of going on spy missions in China. In fact, there is documentation proving Sandy was working in Houston, Texas, at the time. 
I am a former judge, and I have looked at the evidence in this case. There is no evidence, and she should be released. The Chinese allegations are a total illusion on the part of the Communist government.
Sandy has been denied the basic rights she is entitled to, even under Chinese law and international law. The United Nations has reviewed Sandy's case and determined that she had been arbitrarily arrested and that her rights have been violated. After 2 years in jail, she has not had the chance to have an appearance before a judge.
Sandy spent her entire life trying to improve China's trade relations with the United States, and for her efforts, she was put in jail by the Communist Chinese.
If Sandy isn't safe in China, then no American is. On any given trip, an American citizen like Sandy can be snatched by the Communists and put in jail just on a whim. 
Supposedly, the State Department has raised Sandy's case with their Chinese counterparts over 20 times, but more pressure needs to be applied. We know that China is a gross human rights violator. They persecute minorities in their country. 
China cannot be allowed to illegally detain and torture an American citizen and face no consequences for their unlawful acts. Hopefully, Secretary Tillerson will make freeing Sandy a top priority for this administration. 
The last time Sandy's husband, Jeff, whom I have met with, was able to speak with her was way back in September of 2015. Sandy has already missed out on 2 years of her life with her loving husband and her daughter. 
It is time to let Sandy go. She is not guilty of any crime. The only crime being committed is by the Chinese Government for their false imprisonment of an American citizen. 
And that is just the way it is.