Responding to OMB's Disaster Supplement Package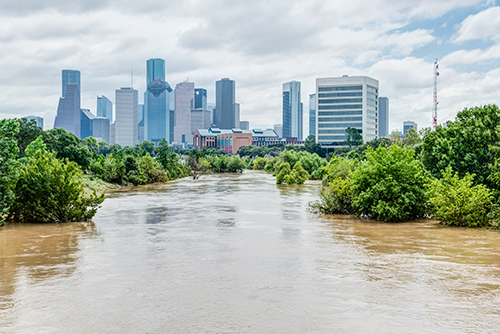 Since Hurricane Harvey, I've been working closely with the governor's office, congressional leadership, and the White House to ensure Texas and especially our congressional district are not forgotten and get the help necessary to rebuild. That's why I was extremely disappointed in the inadequate disaster supplement that was requested by the Office of Management and Budget last week. In response, several members of the Texas delegation; Ted Poe, Pete Olson, Randy Weber, Brian Babin, Michael McCaul, Kevin Brady, and I released the following statement:
"After reviewing the latest Office of Management and Budget (OMB) supplemental request for disaster recovery, we find the proposal insufficient and unacceptable. We have met personally with the Director of OMB and explained in detail the disaster of Harvey on Texas. Even so, we strongly believe the request is woefully inadequate. Hurricane Harvey and the subsequent flooding events that followed ranks as the second most costly disaster in modern times (the Fukushima Disaster ranks first). While damages are still being determined, estimates currently sit at approximately $190 billion or more. To be clear, this $44 billion proposal, to be split between multiple disaster areas, does not adequately address long-term recovery needs in Texas. The people of Texas need and deserve federal assistance for long-term flood mitigation, which this request does not sufficiently provide. We stand together opposed to this level of funding and will continue to fight to help Texas rebuild."
We must rebuild in a fiscally responsible manner that better prepares us for future disasters.