Riley Gaines on Being Held Hostage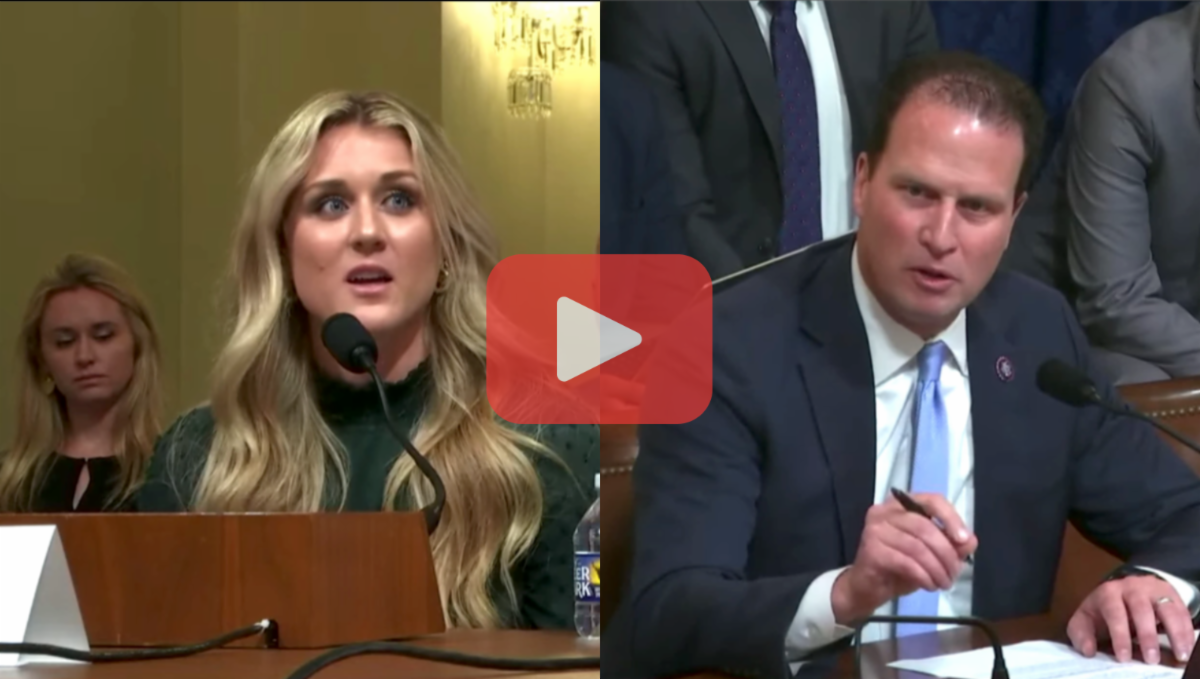 After being forced to share a locker room and then compete against biological male Lia Thomas at the 2022 NCAA Women's Swimming Championship, All-American swimmer Riley Gaines became one of the strongest voices in the Nation speaking up to protect women's sports. 
She testified in front of the Homeland Security committee this week detailing her harrowing experience last month when she was held against her will for ransom by protestors at San Francisco State University. As a father of three daughters, her story was sickening to hear. 
When I asked her how it felt that the President of San Francisco State University sided with the protestors, she said: "We've used the term domestic terrorists a lot ... and that's constantly something I get called by left-leaning protestors for simply saying women deserve fairness, we deserve safety, we deserve privacy, and we deserve respect. It's disheartening to be in the position I'm in feeling like I'm asking for the bare minimum. I'm feeling like I'm asking for something that is so simple that we all are entitled to, yet I'm being held hostage."
The intolerant Left's treatment of Riley Gaines has been unacceptable. I am committed to standing up for women and supporting Riley and her cause.