Sen. Cruz Introduces Bicameral Education Savings Accounts For Military Families Act
by Ted Cruz
on January 26, 2023 at 1:52 PM
---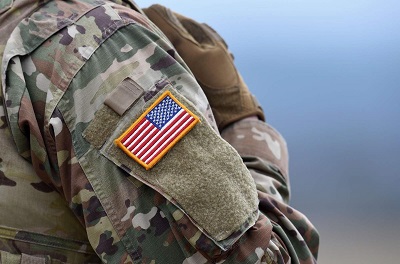 U.S. Sen. Ted Cruz (R-Texas) and Rep. Jim Banks (R-Ind.) today introduced The Education Savings Accounts for Military Families Act. The legislation creates an opt-in for military families to establish Military Education Savings Accounts (ESAs) to help fund their child's education and expand access to personalized, high-quality educational experiences.
Sen. Cruz said: 
"With over one-third of military parents listing dissatisfaction with educational options for their children as a factor in their decision to discharge from the military, it is time for a change. I am proud to introduce this important legislation to remedy this problem by helping military families to obtain a quality education. Our servicemembers and their children deserve nothing but the best our great nation has to offer."
Rep. Banks said:
"Roughly a third of military families feel as though the quality of their children's education is so inadequate that they've considered quitting. This is both a serious national-security issue and a moral issue. Our servicemembers deserve more than gratitude and respect, they deserve the right to exercise greater freedom over their children's education. That's exactly what the Education Savings Accounts for Military Families Act will do."
The legislation is cosponsored by Sen. Mike Braun (R-Ind.) and Sen. Tim Scott (R-S.C.).
The bill text can be read here.
Background:
ESAs are parent-driven accounts that allow families to customize their children's educational experiences. The legislation permits families to tailor their children's educations to their specific needs, allotting approved applicants $6,000 to pursue alternative education options annually.
Eligible uses of account funds include cost of attendance at a private institution, online learning programs, private tutoring, tuition and fees for college preparatory programs, and educational services and therapies, among many others.
Unused funds would roll over from year to year, and funds left over after a student's high school graduation can be used to finance attendance at an institution of higher education, or costs associated with an alternative professional training.