Sen. Cruz: Israel's fight against radical Islamic terrorism, and the Iranian regime that supports it, is our fight as well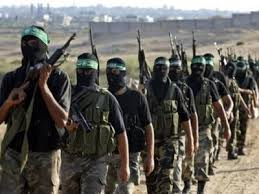 Yesterday, I spoke on the Senate floor about the urgent need to reverse the longstanding and misguided Obama-Clinton-Kerry policy towards Israel, laid out in a speech by Obama advisor Philip Gordon in Tel Aviv last week. Rather than pressuring Israel to make even more security concessions to the Palestinians while terrorist rockets rain down from Gaza, I argued that the United States should support Israel's efforts to construct aggressive defensive measures such as the security barrier and the Iron Dome missile defense system that have made Israeli civilians safer.
The connection between Hamas and Iran is a sobering reminder of the larger context in which the events of the last month have taken place. They are not an isolated local issue that could be managed if only Israel would act with restraint. Both the United States and Israel want the Palestinian people to have a secure and prosperous future free from the corrosive hatred that has so far prevented them from thriving.
But only when the Palestinians take it upon themselves to embrace their neighbors and eradicate terrorist violence from their society, can a real and just peace be possible. Until then, there should be no question of the United States' firm solidarity with Israel in the mutual defense of our fundamental values and interests. This is nothing less than the defense of our very exceptionalism as a nation—that same exceptionalism fueled by the God-given rights of life, liberty and the pursuit of happiness to which Israel aspires.
In my remarks, I noted that the Palestinian Authority bears the greater responsibility for the current crisis by including Hamas in their so-called unity government and that neither has displayed any interest in peace.
The so-called Hamas-affiliated technocrats Abbas embraced have done nothing to curb Hamas' violence or even express sympathy for the murdered Jewish teenagers. The incessant campaign of incitement carried out by the PA lays bare the myth that Abbas is in any way moderate or possesses any real desire for peace with the Jewish state.
This week, I will introduce legislation that renews strong sanctions on Iran, includes an enforcement mechanism to ensure these measures are implemented, and calls for the dismantlement of Iran's nuclear program, which should be the only path to relaxing sanctions in the future.  These sanctions are important in order to effectively address the conflict between Israel and the Palestinian Authority.
In my remarks, I also criticized the Obama Administration's participation in nuclear negotiations with Tehran while Iran's leaders are actively engaged in inciting and supplying violent terrorism in Gaza, and called for the United States' focus to be on thwarting this activity in Gaza, instead of engaging in diplomatic niceties with the Iranians in Vienna. The administration's decision last year to relax Iran sanctions and engage in negotiations under the Joint Plan of Action was a "historic mistake."
A negotiated settlement is not an absolute pre-requisite to Israel's security, as the administration has claimed, but rather establishing Israel's security may well be the only way to eventually reach any such settlement.
Last week, I filed bipartisan legislation to offer a reward of up to $5 million for information on or the capture of the Hamas terrorists who kidnapped and murdered Naftali Fraenkel, an Israeli-U.S. citizen, on June 12, 2014. Sen. Menendez, D-New Jersey, is lead Democrat co-sponsor in the Senate and Rep. Doug Lamborn, CO-05, filed bipartisan companion legislation in the House, co-sponsored by Rep. Brad Sherman, CA-30. Naftali was one of three Jewish teens who was killed by Hamas terrorists, along with Gil-Ad Shaer and Eyal Yifra.