Sonja Harris' March 4th 2014 Texas Primary Judicial Picks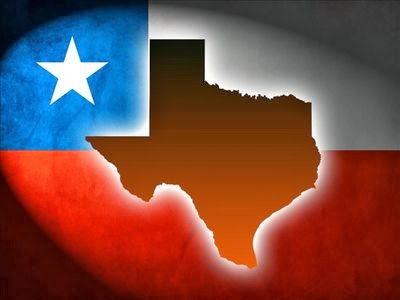 Texas voters have the privilege of going to the polls on March 4th and deciding who will be our nominees in the November general election. Early voting starts February 18 and ends February 28. The Run Off Election is set for May 27, 2014. Our nominees are our greatest ammunition for a society devoid of tyranny. It is of upmost importance that we as a society have men of integrity and knowledge in our judicial courts.
Courts of all jurisdictions have a tremendous responsibility in upholding the US Constitution, the Texas Constitution and Texas laws passed by the legislature. Most of the time voters bypass judicial candidates because they do not understand what their duties are, as if they were surrounded by a mystic veil. The truth is judges on the bench must follow the laws already in the books. Regrettably, today so many judges interpret the law to suit their personal plan or the agenda of their political party, making it very confusing for the average citizen. Our courts are begging for qualified and experienced judges who can adhere to the constitution without prejudice.
Please take the time to review and vote for these very qualified individuals. Texas deserves to have judges that understand what is at stake. I have listed my Judicial Picks at the bottom of the personal endorsements for easy reference.
BERT RICHARDSON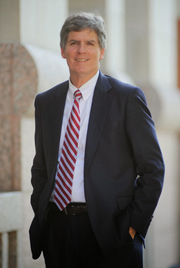 Texas Court of Criminal Appeals Place 3
http://electjudgerichardson.com/
Judge Bert Richardson was admitted to the State Bar of Texas in 1988, he has over 25 years of trial experience as a lawyer and judge. Judge Richardson became Board Certified in Criminal Law in 5 years and is fluent in Spanish, which he is able to use while presiding in courts across the State. From 1988 to 1999 he served as an Assistant District Attorney in Bexar County and an Assistant United States Attorney for the Western District of Texas. He was appointed to the 379th District Court by Governor Bush in 1999 and served in that position until 2009. As a Senior Judge, he has presided over a wide variety of civil and criminal matters throughout all three Judicial Regions, including capital trials, writs ordered by the Texas Court of Criminal Appeals and many other high profile cases. Judge Richardson taught law-related classes at San Antonio College for several years and has been an Adjunct Professor of Trial Advocacy at St. Mary's University School of Law for over 10 years. He also serves as a private judge and mediator.
BILL HARRIS: I have known Judge Bert Richardson for more than 20 years. I worked with him as a prosecutor in the Bexar County District Attorney's Office. I have handled cases as a defense attorney in his court when he was a District Judge. Judge Richardson has always been even-tempered, fair-minded and a true gentleman. He is a scholar of the law and is ultimately qualified to be a Judge on the Texas Court of Criminal Appeals. Without hesitation, I recommend Bert Richardson for the Texas Court of Criminal Appeals, Place 3.
KEVIN YEARY
Texas Court of Criminal Appeals – Place 4
http://www.yearyforjudge.com/
"I am very passionate about the idea that judges in our system need to know their role and stay within the bounds of their role in our system. It's very important because the judges' role in our system is not to write the law but to settle disputes that arise within the law and to settle them according to the law that is written by our legislature. Otherwise, if that doesn't' happen than what we have is really judges that become more like tyrants and impose their personal will on the people and really it's the legislature that speaks for the people. They write the laws and again what the judges' role is to settle the disputes that arise within the law, according to the law as written by the legislature who are the people's representatives." Kevin Yeary
BILL HARRIS: I have known Kevin Yeary for a number of years and know him to be a person of high moral standards and superior legal acumen. He has a well-rounded legal background that qualifies him for the judiciary. I know of no one that is more qualified for the Court of Criminal Appeals than Kevin Yeary.
BEXAR COUNTY
There are two Republican judges Melisa Skinner 290th District Court and Walden Shelton, County Court at Law 9 who should be reelected to their court.
Crystal Chandler is running for judge of County Court at Law Number 13, a special misdemeanor court in Bexar County. It is one of only two county courts specially designated to handle criminal family violence cases.
CRYSTAL CHANDLER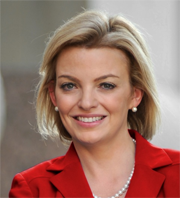 County Court-at-Law 13
http://www.crystalchandlerforjudge.com/
Because family violence has far-reaching effects in our community County Court at Law 13 deserves a judge with the unique experience in the courts and beyond. Chandler has demonstrated a heartfelt desire to protect families and a genuine commitment to serving the citizens of Bexar County. As an appellate prosecutor she continues to handle family violence cases. She practices before the intermediate courts of appeals, the Texas Supreme Court, the Texas Court of Criminal Appeals and the Supreme Court of the United States.
She has practiced criminal law for 16 years. After obtaining her law degree from St Mary's Law School, she worked for 2 years at the Texas Court of Criminal Appeals, the highest criminal court in Texas. For the last 14 years, she has served Bexar County as an Assistant District Attorney. Chandler was a family violence prosecutor specializing in the prosecution of sex crimes against children and domestic violence crimes, including murder, aggravated assault, kidnapping and violation of protective orders due to physical abuse. She was also responsible for the prosecution of all felony offenses relating to the physical abuse of children including baby death cases.
Chandler is also a founding member of a national non-profit, which in 2013 was named to the United Nation's list of 100 Best Anti-Human Trafficking Practices in the world. Her experience, wisdom, and good judicial temperament make her the best qualified for this bench.
BILL HARRIS: Crystal Chandler has a reputation in the legal community of being a hard-nosed and thoroughly-prepared prosecutor. She served several years in the Family Violence Section trying the really difficult cases. Later she served in the Appellate Section. With both trial and appellate experience, Crystal is uniquely qualified to be a judge of Country Court at Law 13.
SUSAN SKINNER
County Court-at-Law 14
www.susanskinnerforjudge.com
Susan Skinner is a native of San Antonio and 1976 graduate of Theodore Roosevelt High School. She has a strong record of academic excellence having earned a BSW from Texas State University, a MSW from Our Lady of the Lake University, and graduated from St. Mary's Law School.
Susan has dedicated her entire career to our criminal justice system, having worked as a child protective service worker, a probation officer, a criminal defense attorney, and an assistant district attorney. As a felony prosecutor under DA Steve Hilbig, Susan was responsible for the prosecution of gang related crimes and the drive by shootings that plagued our community in the 1990's. Under DA Susan Reed, she was responsible for the prosecution of child death cases, domestic violence murders, and sexual molestation cases against children. She has demonstrated a genuine commitment to public service and wants to continue to serve the citizens of Bexar County by utilizing her 30 years of well-rounded experience as your next Judge of County Court at Law 14.
BILL HARRIS: Susan Skinner has served 15 years as a prosecutor in the Bexar County District Attorney's Office, many of those with the Family Violence Unit where she prosecuted many difficult, emotional cases. I know Susan to be firm, but fair with defense counsel and the public. I know her to be knowledgeable of the laws and believe she is an excellent choice for a County Court at Law 14.
ALLISON LANTY
County Court-at-Law 15
https://www.facebook.com/allisonlanty4countycourt15
"I am the only candidate for County Court 15 who is Board Certified in Criminal Law by the Texas Board of Legal Specialization. I have been working in the field of criminal law for 23 years; 17 years as a prosecutor and 6 years in private practice. Honestly, I never thought that I would run for political office. I believe judges should follow the law and follow the constitution without exception. A judge should be fair, honest, and just to both sides without wavering. I believe this so strongly that I made it my campaign slogan on my political push cards and signs: Fair, Honest, Just. I could not merely complain about the criminal justice system and its bias and prejudice any longer. I had to get up off the couch and run for judge in order to fix the current court system. This is my first time to run for political office. I feel led or called to be in this race for judge of County Court 15." Allison Lanty
BILL HARRIS: Allison Lanty has an impeccable reputation as a criminal defense lawyer here in Comal County. Last year, I had the privilege of working with her on a criminal case. I found her to be very knowledgeable of the law and very professional in her approach to the case. Given her prior experience as a prosecutor, I believe Allison Lanty would be an excellent county court-at-law judge.
COMAL COUNTY
TOM CLARK
Justice of the Peace Precinct 1
http://www.tomclarklaw.net/profile.htm
"My passion as an attorney is to zealously defend my clients as the constitution allows and the code of ethics requires, while maintaining the highest level of integrity with the court and all of the parties involved in the criminal justice system." Tom Clark
BILL HARRIS: I have known Tom Clark for more than 10 years. He is an active defense lawyer handling and trying a variety of criminal cases both in Bexar County and Comal County, his home. I wholeheartedly recommend Tom Clark for our next Justice of the Peace in Precinct 1 of Comal County.
NOTE: For those that may not know, my husband Bill Harris was a prosecutor in Bexar County for 30 years and is now a criminal defense attorney. He practiced first in Bexar County before moving to Comal County and is semi retired. He knows these candidates personally and as a former prosecutor and criminal defense attorney understands the judicial system. In 1998 he ran for County Court at Law judge winning the precincts outside 1604 but was defeated by a Democrat by less than 10,000 votes. He chose not to run again.
http://www.youtube.com/watch?v=yqJFhLC0c9w  
RED SONJA'S JUDICIAL PICKS (contested)
STATEWIDE
Chief Justice Supreme Court - Nathan Hecht
Justice Supreme Court Place 6 - Jeff Brown
Justice Supreme Court Place 8 – Judge Phil Johnson
Texas Court of Criminal Appeals Place 3 – Bert Richardson
Texas Court of Criminal Appeals Place 4 – Kevin Yeary
BEXAR COUNTY
Judicial District 144 District Judge – Lorina Rummel
Judicial District 227 District Judge - Kevin M. O'Connell
County Court at Law 1 - John D. Flemming
County Court at Law 9 - Judge Walden Shelton
County Court at Law 13 – Crystal Chandler
County Court at Law 14 – Susan Skinner
County Court at Law 15 – Allison Lanty
COMAL COUNTY
Justice of the Peace Precinct 1 – Tom Clark
ENDORSEMENTS BY
TEXAS LEADERSHIP INSTITUTE for PUBLIC ADVOCACY
http://tlipa.org/
EMPOWER TEXANS
http://www.empowertexans.com/2014-endorsements/
---
Disclaimer: The views of individual TexasGOPVote bloggers do not necessarily reflect those of TexasGOPVote.com.