Strengthen Mental Health by Fighting Opioid Epidemic & Stopping Policies that Disconnect Americans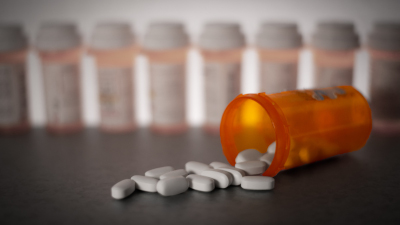 "To help patients and their families, we need to recognize and stop policies that worsen despair and disconnection, and get back to working together to strengthen American communities," I said in a full committee hearing examining Americans' mental health on the heels of a pandemic.
I urged my colleagues to address mental health by fighting the rise of opioid and other substance abuse, making access to telehealth permanent, and working to get Americans off the sidelines to ensure a strong economic recovery.
CLICK HERE to watch me deliver my remarks.
Key Excerpts from my remarks:
I worry the Biden Administration's mishandling of the pandemic including tests, treatments, and therapies, and prolonged shutdowns and social isolations have only exacerbated the hardships facing American families.
Critically, today, America is in the midst of a drug epidemic fueled by fentanyl, a deadly substance, which is now the leading cause of death for Americans age 18-45.
We can work together to fight the rise of opioid use and other forms of substance abuse that occurred during the pandemic.

Republican majorities in the House and Senate led a historic investment in combating the opioid crisis and reducing substance use disorder across the country by enacting the SUPPORT Act.
This bill put in place many common-sense measures to reduce the unnecessary prescription of opioids and to also help those who've become addicted.
Because of the pandemic, the sluggish restart of the economy, and the influx of illegal drugs resulting from President Biden's open border policies, it's clear we've lost momentum.

This committee should also work together to make telehealth access permanent.

At the end of 2020, Congress was able to work together on a bipartisan basis to permanently extend many of the telehealth flexibilities for mental and behavioral health services.
We need to build on these successes and permanently extend further telehealth flexibilities that can help seniors.

And finally, this committee should work together to get more Americans off the sidelines and ensure our economic recovery.

I continue to urge the President to abandon his plans for crippling tax hikes on Main Street, lavish giveaways to special interests, and more runaway spending.
If you or someone you know is in crisis, call the National Suicide Prevention Lifeline at 1-800-273-TALK (8255) or text the Crisis Text Line (text HELLO to 741741).
CLICK HERE to read my full remarks as prepared for delivery.