Texas Coaches Fight Hurricane Harvey
by Ted Poe
on September 27, 2017 at 10:34 AM
---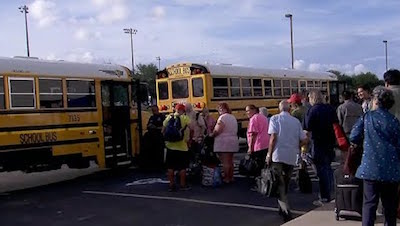 Undaunted by the massive 50 inches of hammering rains and devastation of Hurricane Harvey, Texans quickly volunteered to help other water-soaked neighbors.
Bay City High School Secretary Linda Leissner was manning the city's emergency operations call center when she realized the city needed school buses and drivers to help in the rescue because of Harvey's quickly rising floodwaters, so she called the coaches.
The coaches quickly manned the high school's buses, and in the torrential rain they began rescuing and evacuating residents of the town, including some of their very own students.
One of the coaches, Nathan Janak, put it best: ''It was just people helping people. It was one of the greatest displays of human kindness I have ever seen.''
Stories like this make us Texas Proud and give us the determination to recover from one of the worst natural disasters in U.S. history. Harvey will not defeat us. As we say, ''Don't mess with Texas.''
And that is just the way it is.