Texas Congressmen Support Construction of the Lower Bois d'Arc Creek Reservoir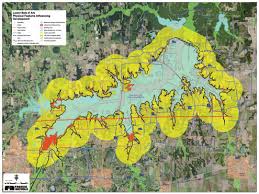 U.S. Congressman Sam Johnson (TX-3), U.S. Congressman John Ratcliffe (TX-4), and I released the following statement regarding our joint letter on behalf of the North Texas Municipal Water District to the United States Army Corps of Engineers (USACE) and the Environmental Protection Agency (EPA) urging them to issue a necessary permit to build the Lower Bois d'Arc Creek Reservoir.
The North Texas Municipal Water District (NTMWD) currently serves 1.6 million people in one of the fastest growing areas in Texas. The NTMWD has projected that water demands will drastically increase from 420,000 acre-feet per year in 2020 to 626,400 acre-feet per year by 2060. Due to the growing demands, it is imperative that the Lower Bois d'Arc Creek Reservoir permits be approved no later than June 1, 2016 to ensure construction is completed by 2020. Water resources, including the construction of this reservoir, are the key to sustaining North Texas' burgeoning economic and population growth.
As our region continues to expand, it is imperative that we take effective measures to ensure North Texas families have access to this critical water supply. I join my colleagues in urging the EPA and USACE to recognize the urgency of this situation, remove the bureaucratic hurdles, quickly conclude the permitting process, and issue the necessary permits so we can begin construction on this vital Reservoir.
"Texans are no strangers to drought, which is why water is one of the most important issues for folks in North Texas – particularly as our community continues to grow," said Johnson. "That's why, a few years ago, I worked to help the NTMWD resume pumping after it had been shut down due to a Zebra Mussel infestation. But I've also been working hard with my colleagues Congressman Sessions and Ratcliffe to get new reservoirs for our area approved. We've been working closely with the Army Corps of Engineers, and we also helped pass the RAPID Act (H.R. 348) to help expedite the approval of new water projects like the Lower Bois d'Arc Creek Reservoir. It's high time this necessary reservoir's permit was granted, and North Texans can rest assured we'll continue to fight to see that their water needs are met."
"I'm grateful to join with Congressman Pete Sessions and Congressman Sam Johnson to demand answers on behalf of our constituents in Northeast Texas. Many folks in Texas' Fourth Congressional District have reached out to my office with concern about the permitting timeline for the Lower Bois d'Arc Creek Reservoir," said Ratcliffe. "It's time that the EPA and USACE take this process seriously and do everything within their power to move the process along, so the people of Northeast Texas can benefit from the region's continued economic growth."
To read the full letter, click here.