Floyd Norris on the Consumer Confidence Index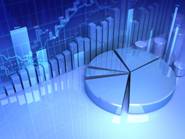 The Consumer Confidence Index gauges American sentiment regarding the direction of business conditions, employment and personal income. In an article in the New York Times, Floyd Norris explains how recent confidence levels among Americans have differed substantially from those in each recession since the measure was first recorded in 1967:
Until this downturn, the number of people expecting things to get better for themselves had always exceeded the number expecting lower incomes. But at the low point in this cycle, in February and March of last year when the financial system seemed most vulnerable, fewer than 8 percent of respondents expected their income to get better, while almost a quarter thought their incomes were set to decline.
The chart shows the difference between those two groups, ignoring the percentage, always large, that expects things to stay about the same.
The pessimism shown by those responses has declined since then, but not gone away. In April, the Conference Board reported this week, about one person in 10 expected his or her family's income to improve, while about one in six expected family income to go down.
As can be seen from the chart, good times in recent years have produced less net optimism than in previous cycles, while bad times have brought more pessimism.
On its face, such a result would seem to indicate Americans are losing their optimism, but it may not be as simple as that. In this cycle, unlike earlier ones, many workers were forced to take pay cuts, at least on a temporary basis. So it became reasonable to expect lower income, even for some who did not expect to lose their jobs.
Still, the decline in expectations regarding their own incomes is another indication of how much this recession scared people — and that some of the fright remains.