Glorifying God at the Republican Party of Texas Convention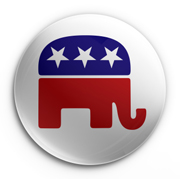 As a Christian and a Republican, I believe my faith should be integrated with my politics. Looking forward to attending the State Republican Convention as a delegate, I want to base my opinions first and foremost on the solid foundation of God's Word. I know there will be disagreements on some issues, but I hope our discussions will be carried out in a respectful manner. As for me, I seek to speak and act in a way that glorifies God.
"Not to us, O Lord, not to us but to your name be the glory..." (Psalm 115:1).