Golden Corridor Republican Women host a very special Dallas brunch with GOP U.S. Senate Candidates (VIDEO)
The Golden Corridor Republican Women recently hosted a brunch in which seven candidates running in the Republican Primary for U.S. Senate were given a chance to speak about why they are running and their individual platforms. The Senate candidates who attended, in the order of which they spoke, were Michael Williams, Elizabeth Ames Jones, Roger Williams, Andrew Castanuela, Tom Leppert, Lela Pittenger, and Ted Cruz. The event was held at the Historic Former Home of Clint Murchison, founder of the Dallas Cowboys. Tracy Hancock, Event Chair, Chris Davis, Program Chair, Susan Fletcher, President and the Golden Corridor Republican Women executive staff, advisory board and volunteers did an outstanding job with this event; it ran smoothly and was well-organized.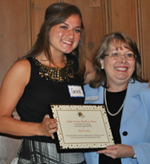 The winner of the Golden Corridor Republican Women 2011 Scholarship was announced after the events opening ceremonies. This years scholarship winner was Grace Lorenz. Chris Davis, Program Chair, introduced each of the seven senate candidates present who spoke to the large audience who filled several rooms in the beautiful house. The historic Dallas home, which was once the site of the Dallas Polo Club in the 1920s and which is currently for sale, was made available for this very special US Senate Republican Primary candidate event hosted by the GCRW.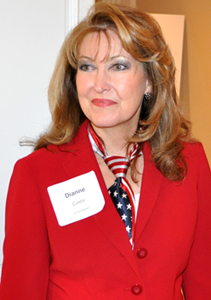 GCRW volunteer and North Texas area candidate for US Representative to Congress Dianne Costa shared her comments about the unique event and said, "I was awed by the work and imagination of the program organizers and was honored to be able to help today and to be a member of the Golden Corridor Republican Women."
The introductions and speeches of each senate candidate who was present and spoke at the April 30 event are provided in the video segments below along with more pictures of the event and the people who made it happen!
---
Michael Williams
Elizabeth Ames Jones
Roger Williams
Andrew Castanuela
Tom Leppert
Lela Pittenger
Ted Cruz
---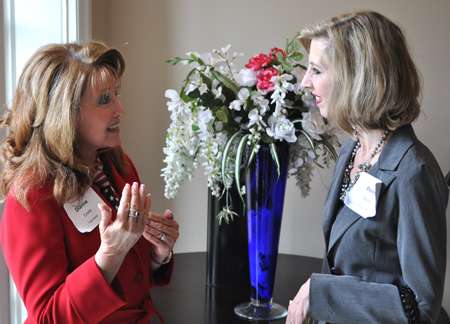 Dianne Costa and Penna Dexter
Roger Williams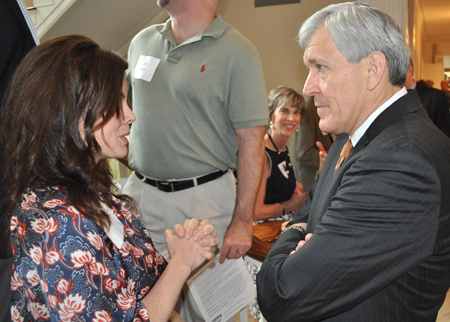 Angie King, candidate for Dallas County Commissioner Court, District 1, talking with Tom Leppert
Volunteer Anna Sheffield