All Allegations of IRS Political Targeting Should Be Investigated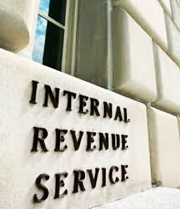 Following a New York Times report that implied former top FBI officials James B. Comey and Andrew G. McCabe were inappropriately selected for an IRS research audit, I issued the following statement:
As we learned from the repeated targeting of conservative groups and the dangerous leaking of private tax returns under the Obama and Biden Administrations, the IRS should never be used as a weapon against political opponents. 
 
Commissioner Rettig has stated unequivocally he has had no communication with President Trump, and the research audits are statistically generated. He has referred this issue to the Treasury Inspector General for Tax Administration, and I support investigating all allegations of political targeting – consistent with the precedent set by the House Ways and Committee when investigating President Obama's disgraced former IRS director Lois Lerner, who the committee confirmed had engaged in this abuse. 
 
To be clear, any such investigation should not take precedence over informing the public about or concluding its investigation of the largest theft of private taxpayer information in American history.