America Must Save the Lives of Innocent Babies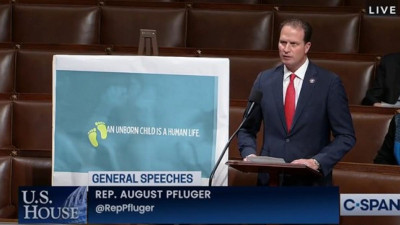 As the Supreme Court began oral arguments for Dobbs v. Jackson Women's Health Organization, a case involving Mississippi's abortion ban, I spoke on the House Floor in support of the pro-life movement.
Watch my remarks here or read a full transcript below.
Babies deserve the right to live, and we have the responsibility to defend that right.
Today, the Supreme Court is considering the most critical abortion case since Roe v. Wade was tragically decided 50 years ago.
It has been 50 years too long. 50 years of abortions, 50 years of abandoning the defenseless, and 50 years of federal laws that violate the consciences of the vast majority of Americans - Americans who support life and are opposed to their hard-earned taxpayer dollars funding abortion.
But today, the Supreme Court has the opportunity to protect that right to life - an opportunity that the state of Texas is championing.
Since the passage of the Texas Heartbeat Law on September 1st, almost 10,000 Texan babies have been saved, pregnancy help centers and other women's health clinics outnumber abortion clinics 20:1, and the state now spends $100 million on abortion-alternative services—including medical care and counseling.
I want to put this in perspective. As somebody who served in the military, most countries ascribe to the law of armed conflict. And when an enemy combatant—an enemy combatant—asks for mercy, and asks for their life to be saved, it is the law of armed conflict that directs combatants to save that life. Yet in America, we are not saving the lives of innocent babies.
I am urging the Supreme Court to make the right decision and I am praying for those justices to save the lives of the unborn.