Arrington Urges Biden to Highlight USMCA at North American Leaders Summit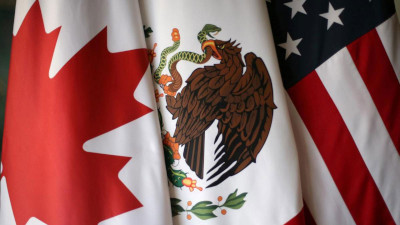 Today, Rep. Jodey Arrington (TX-19) sent a letter to the Biden Administration, urging President Biden to highlight the significance of the United States-Mexico-Canada Agreement (USMCA) and defend American workers and businesses during the North American Leaders Summit. Since being signed into law in 2020, USMCA has increased the quantity of trade between these countries while creating tens of thousands of American jobs in the agriculture and energy industries.
"Congress currently awaits to see how the Biden Administration will manage existing concerns with Mexico and Canada in the USMCA dispute settlement process. Although progress has been made, our nation must continue to hold these countries accountable for their trade commitments," said Rep. Arrington. "With action from the United States, the President can deliver a strong signal to our trading partners in North America and around the globe that we are committed to fair trade and upholding our part of the deal."
"Upholding the integrity of USMCA is essential to Texas agriculture, which is directly threatened by Mexico's decree to ban biotech corn imports. As the largest importer of U.S. corn, Mexican grain buyers play a pivotal role in the market for Texas corn farmers – meaning it's our state's family farmers who would be the first to feel the impact should this violation of the USMCA take effect. The decree's assertion against biotech corn is verifiably false – decades of science show that biotech corn is safe for us," said Texas Corn Producers Association Executive Vice President David Gibson. "As a longtime friend of agriculture and member of the House Ways and Means Committee, we appreciate Congressman
Arrington championing these efforts and encourage the administration to join him."
Full text of the letter can be found here.