Attorney General Candidate Barry Smitherman Announces Fundraising Exceeded Goals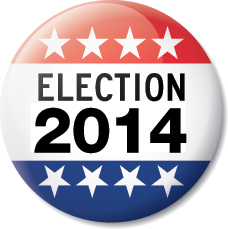 Texas Attorney General candidate Barry Smitherman released fundraising results that far exceeded goals. In a three-way race, funds on hand will be a critical issue as we race to the finish line of the March 4th Primary election.
Following is a press release from the Smitherman campaign that was released today.
"Barry Smitherman's ability to keep pace with his career politician opponents is nothing short of remarkable," said Smitherman campaign manager, Jared Craighead. "After over a decade in the legislature, Barry's opponents are the beneficiaries of lobby, special interest, and quid-pro-quo contributions. Barry Smitherman on the other hand has never served in the legislature and has run for elective office only once before. He is generating incredible support from people across Texas who understand that we need a proven prosecutor, and someone with executive leadership experience, as our next Attorney General. Even though Barry is not a career politician like his opponents, he is exceeding our fundraising goals because Texans respond to his conservative message and hard hitting plans for the Office of Attorney General," Craighead concluded.
Highlights from Smitherman's report that will be filed with TEC on January 15th include:
Over $1.7M in contributions received
Almost $2.1M cash on hand
750 contributions
Average contribution of less than $2,400 per contribution
Contributions from 113 different cities across Texas
Dan Branch and Ken Paxton both started the race for Attorney General with a significant fundraising advantage after over a decade in the legislature. Branch had over $2.5M and Paxton had over $1.3M.