Backpage.com, CEO Plead Guilty to Texas Human Trafficking Charges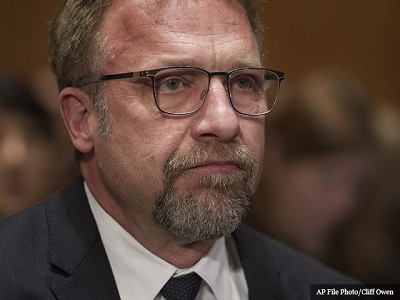 Backpage.com pleaded guilty to Texas human trafficking charges in a state district court on Thursday. The company's CEO also pleaded guilty to money laundering.
The conviction in the Texas criminal court comes just days after the Department of Justice seized the website and indicted founders Michael Lacey, 69, and James Larkin, 68. The two men founded the company in 2004, Breitbart News' Warner Todd Huston reported on April 7.
In October 2016, Texas Attorney General Ken Paxton arrested Backpage.com CEO Carl Ferrer on a warrant issued by the State of California.
The Texas and California attorneys general worked together to find evidence that adult and child sex trafficking victims were forced into prostitution, Breitbart Texas reported. Backpage.com allegedly did so through escort ads on its website.
"Taking down Backpage and obtaining a criminal conviction for the company and its CEO represents a significant victory in the fight against human trafficking in Texas and around the world," Attorney General Paxton said following Thursday's guilty pleas. "I want to thank the Attorney General of California, the U.S. Department of Justice, federal law enforcement officials, Nueces County District Attorney Mark Gonzalez, and the prosecutors and law enforcement in my office for their outstanding collaborative work on this investigation and prosecution."
Paxton called the website the "largest online sex trafficking marketplace in the world." He said the website facilitated sex trafficking in 943 locations in 97 countries and 17 languages. He stated Backpage.com was involved in 73 percent of all child trafficking cases reported to the National Center for Missing and Exploited Children.
Breitbart Texas and Breitbart News have reported extensively on the taking down of Backpage.com by law enforcement officials and many of the human trafficking crimes prosecuted against sex trafficking perpetrators who used the website for their marketing.
Ferrer faces up to 5 years in a Texas prison on the money laundering charge. He is cooperating with the continuing investigation into the company and other possible defendants.
Paxton said additional charges are expected to be filed against other individuals involved in the company.
Bob Price serves as associate editor and senior political news contributor for Breitbart Texas. He is a founding member of the Breitbart Texas team. Follow him on Twitter @BobPriceBBTX, GAB, and Facebook. Originally published in Breitbart Texas.