Brady Statement: Rex Tillerson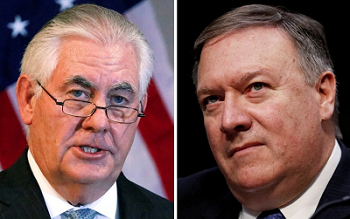 I released the following statement in response to the announcement of Rex Tillerson's departure as Secretary of State: 

We can all be proud of Rex Tillerson and his steady, thoughtful leadership as Secretary of State. A native of Huntsville, Texas, in my congressional district, he represents our country with the diplomacy and strength of a true Texan and a great American. His service is so appreciated and I wish him and his wife, Renda, all the best. 

Mike Pompeo is a former House colleague who has worked tirelessly as CIA Director to keep our country safe and secure. I am confident he will continue the good work of Secretary Tillerson and serve our country with honor and distinction.