Chief of Staff of the Air Force Visits Goodfellow AFB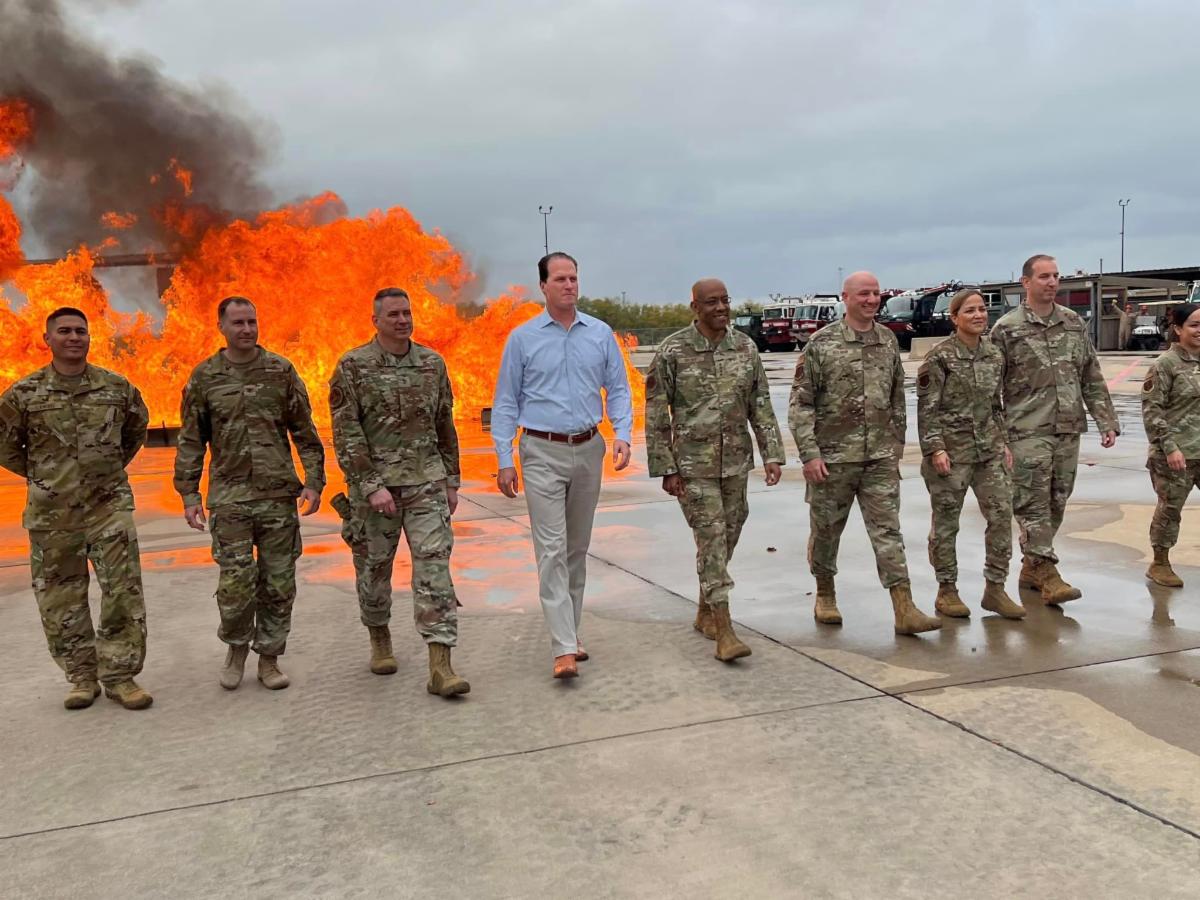 On Monday, Colonel Matthew Reilman and I hosted General Charles Q. Brown, Jr., the Chief of Staff of the Air Force, in San Angelo for a tour of Goodfellow Air Force Base (GAFB). General Brown is the first Chief of Staff of the Air Force, and the highest-ranking official, to have ever visited GAFB. 
His historic visit was monumental and affirms the importance of the base to U.S. national security. The United States faces a complex threat environment—with bad actors rising in various theaters. At the heart of defending this Nation stands Goodfellow Air Force Base and the 12,000 professionals who graduate there every year and begin their careers to keep Americans safe. 
I am proud of the team of leaders in San Angelo and Goodfellow who have dedicated years to ensuring a successful community-based partnership. Special thanks to Tom Green County Judge Stephen C. Floyd, Tom Green County Judge-Elect Lane Carter, San Angelo Mayor Brenda Gunter, community leader Mike Boyd, and San Angelo Chamber of Commerce CEO Walt Koenig for providing their insight and joining me for a press conference following the tour.
It was an honor to visit with General Brown and make the case for why Goodfellow deserves expanded mission assets and permanent solutions for the base housing shortage.