Chinese Spy Balloon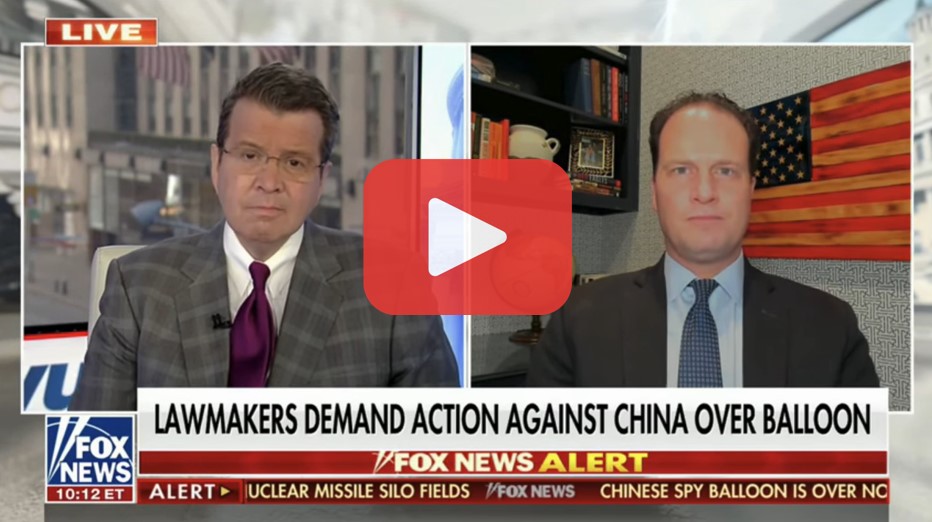 The Biden Administration's failure to protect the U.S. mainland from a Chinese spy balloon is an example of how the President's foreign policy weaknesses and inability to deter aggression threaten our National Security. 
It is imperative that we return to American strength. We must put an end to Chinese spying on Americans–whether in our airspace or on our children through their phones.
I joined Fox News's Neil Cavuto to discuss. Click here or below to watch.
I am proud to be an Airman and to have served in the U.S. Air Force as an F-22 pilot — the very same jet that was used to bring down the Chinese surveillance balloon.  
Biden's decision to allow an adversary aircraft to fly over sovereign American airspace was the single largest strategic failure in airpower's 100-year-plus history. Make no mistake, this wasn't a failure of the airmen flying, of technology, tactics, or capability. It was a failure of political will — exposing the weakness of Biden and his administration. 
I also wrote an Op-Ed originally published in Fox News this week outlining President Biden's failed response to this test, and the steps we must take to regain American political strength.