Congressman Gonzales Questions Navy Leadership on String of Suicides on USS George Washington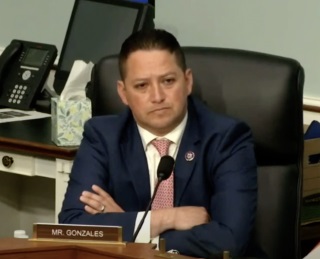 I questioned Master Chief Petty Officer of the Navy (MCPON) Russell Smith on the recent string of suicides on the USS George Washington. The line of questioning was part of a House Appropriations hearing regarding Navy and Marine Corps quality of life.
Because of prolonged maintenance, the ship's living conditions have been described as uninhabitable, with constant construction noise that made sleeping impossible and a lack of hot water and electricity. In the last 12 months, five sailors on the USS George Washington died by suicide, three of which were in the same week in April.
Watch my line of questioning here.
"If you lose one sailor, Marine, airman, soldier, or Guardian, that should be a wake-up call to any leadership," I said in the hearing. "If there's a DUI, a sexual assault, or anything of that line, that's a red flag that says something is wrong. Three [suicides] within a week is a glaring issue. We can't just continue to run the same plays and expect different results to happen. This isn't going to be the last ship that's in the yards so how do we prevent the next ship from having the same issues?"
In April, MCPON Smith dismissed the ship's poor conditions, clumping it in as a routine part of military life, stating, "When someone walks by you at Starbucks when you're in uniform and says, 'thank you for your service,' this is one of the things that they're thanking you for" and at least they weren't "sleeping in a foxhole like a Marine might be doing."